3 Microcap Tech Stocks That Worth Taking a Look at
Looking for microcap stock companies might be hard. It might be difficult to make the difference between a "dead" stock and an "under the radar" stock. We have picked for you 3 tech stocks you should take a look at.
Current Market Cap: $4.74M CAD
Ivrnet's software platform Central, offers communication, community management and payment modules, meaning they are into 3 sectors.
They have key channel partners. Among them, they partnered with SHAW (Prominent Canadian provider of communications services from coast to coast), ALTITUDE COMMUNICATIONS (Communications reseller looking to generate 25% of revenue from Ivrnet applications. Altitude currently serves 22,000 end points).
Ivrnet has good fundamentals: 
98,216,272 fully diluted shares ( including 5,696,000 options);
39.0% Insider Ownership;
$345,000 Cash;
1.57 Price/Sales.
It is also good to mention they have a positive EBITDA ( since 2020) and are currently increasing their revenues.
IVI's stock price is currently steady with a $0.05 SP and saw his value going to $0.16 ( 52weeks high) and a low $0.01 (52weeks low). Despite a good trading average (800,000), the volume is currently low.
IVRNET also values their shareholders, they claim a High Percentage of Monthly Recurring Revenue, Blue Chip Clients and Prospects, and a Product Growth From Proprietary IP.
If you had invested in IVI a year ago, you would have a 150% Return on Investment.
Current Market Cap: $5.68M
Alphinat Inc. develops and markets software products that allow the implementation of self-service solutions and Web based workspace. The company offers smart digital government solutions; revenue-generating solutions for telcos; Bolt-on Amanda portal; dynamics customer portal; single sign-on and secure identity management; and low-code development platform.
They have good fundamentals:
4.08 Price/Sales;
63.15M Shares Outstanding;
45.28 % Held by Insiders
Over the year, the stock price gained 80%. The lowest was $0.045 and the highest $0.12.
Alphinat has a good growth compared to the prior year. the Company recorded total revenue of $403,026 compared to $290,993 for the same period ended February 28, 2020. The net loss for the 3 month period ended February 28, 2021 amounted to ($6,376) or ($0.0001) per outstanding common share compared to a net loss of ($57,549) or ($0.0009) per outstanding common share for the 3-month period ended February 28, 2020.
In the last report, they explain they  focussed on project deliveries for two large municipalities in Ontario Canada, a provincial Greenhouse Gas Registry project and two projects for federal departments of a G7 nation. 
Current Market Cap: $7.02M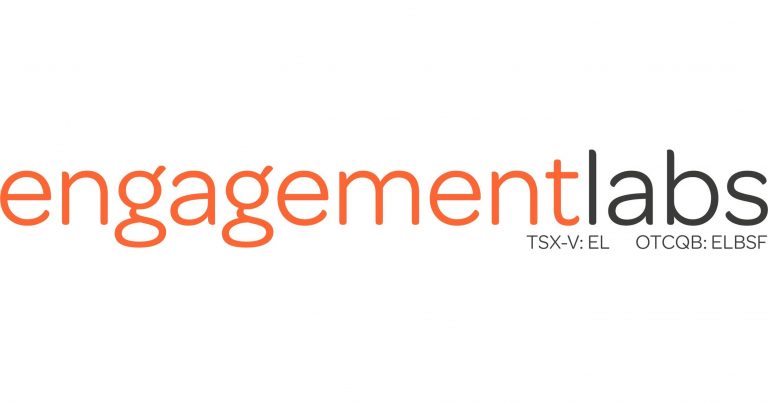 Engagement Labs provides intelligent data, analytics, and insights for marketers and organizations to track, measure, and benchmark the conversations happening around a brand or industry in the US and the UK. Their main product, TotalSocial® is a premier data and analytics platform that provides brands with unique insights, improved marketing ROI and strategies to grow revenue.
EL has good fundamentals: 
10.12% Held by insiders and 12.27% Held by institutions;
234.09M Shares Outstanding;
2.97 Price/Sales
But here, the main key data are in the company's growth:
Total revenue decreased by 20% to 

$778,404

 in Q1 2021 from 

$972,419

 in Q1 2020;
EBITDA loss improved by 69% to –

$218,123

 for Q1 2021 from –

$700,732

 for Q1 2020;
Operating expenses were 

$749,081

 for Q1 2021, a decrease of 44% compared to 

$1,345,853

 for Q1 2020;
Net loss for Q1 2021 decreased to –

$372,885

, down 58% or 

$521,226

 from –

$894,111

for Q1 2020.
"I am pleased by the rebound in our revenue in Q1, after a challenging 2020 and the substantial impact that Covid-19 had on our business. Our sequential revenue growth of more than 70% is a clear reflection of renewed focus on growth by our client base and a belief that TotalSocial can help them achieve their 2021 growth objectives" said Ed Keller, CEO. "Further, the impact of the cost reductions initiatives we implemented led to 46% improvement in our Adjusted Non-GAAP EBITDA loss as we remain focused on the goal of making Engagement Labs a profitable company in 2021."
These stocks offer great technologies and their numbers proved they are growing. But they are microcap stocks. It could take time before seeing significant volumes and so an increase in the stock price. Besides, if you decide to not invest in them, these stocks deserve to be at least in your watchlist.
microcap microcap microcap microcap microcap microcap microcap microcap microcap