Many people struggle with finding a loan because they don't qualify for traditional bank loans. They may not have enough income, a bad credit history, or even a poor credit score.
But another option is available to Canadians who want to get a loan without worrying about these issues. It's called a "no credit check loan."
If you're looking for a way to get a loan without worrying about your credit score, read on. This post will cover finding the best no-credit-check loans in Canada. We'll also look at the pros and cons of each type of loan and help you decide which one is right for you.
What is a no-credit-check loan?
A no-credit-check loan is a short-term financial solution that allows borrowers to borrow money regardless of their credit history, often with instant approval. These loans are usually offered at very high-interest rates compared to other loans but do not require credit checks. The borrower must be able to prove income and assets, however. Another option is a guarantor.
No credit check loans are for people with poor or no credit; those with employment stability or steady income can be unsecured or secured or direct loans. Some people refer to them as "payday" loans because they are intended to help cover immediate financial needs such as overdue bills.
You can get an instant cash loan without involving credit reporting agencies. There are many loan companies that can offer you no credit checks loans in Canada.
Traditional loans in Canada require decent credit ratings, but these no-credit-check loans in Canada can help you get there if used appropriately.
Best No Credit Check Loans in Canada
Here are multiple lenders who are no-credit-check loan providers;
LendMeNow
Alterfina
Deposit My Cash Now
Lendforall
Cashtogo
Overview of Lenders With No Credit Check:
Loans Canada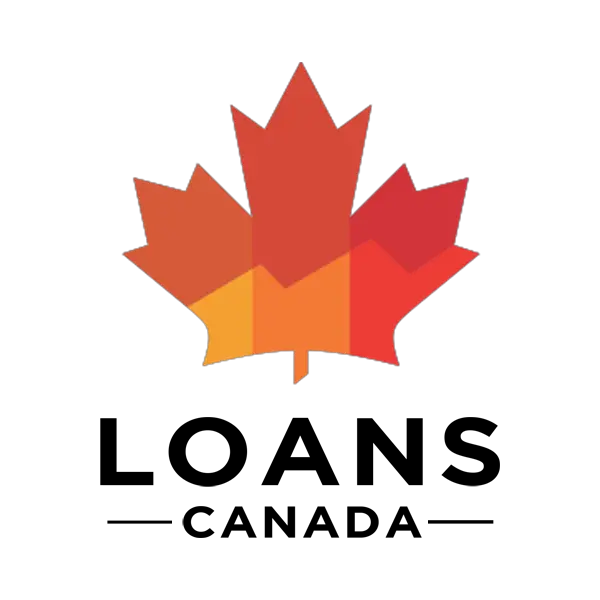 This is a good place for those with a poor credit score because many lenders in its database evaluate loan applications based on the applicant's overall financial condition without doing a credit check.
So if you have a bad credit score, this will not affect your ability to get a loan. This no-credit-check lender is one of the best places to go. They can offer you a payday loan or installment loans.
To help you reap the benefits of credit, they also provide many personal finance resources on their website that allow you to calculate your debts and check your credit score.
Another great feature is they are online only, so you can apply outside of business hours. Just fill out the online application form. They will have you upload bank statements for the no-credit check loan application.
Visit their website for more information.
Lendmenow

Whether or not you have a credit history, you can apply for amounts ranging from $2,000 to $10,000 and get approved within 24 hours. To qualify for a loan, potential borrowers must provide financial documentation to the lender on LoanMeNow.ca, including recent bank account statements, payslips, a cancelled check or a direct deposit authorization form signed by the bank, etc. Although you will be accepted as a borrower with any personal credit score, there are some simple requirements that lenders look for.
Types Of No Credit Check Loans for Canadians
Payday Loans
Payday loans are short-term cash advances that allow borrowers to borrow small amounts of money for quick use. The amount borrowed varies from lender to lender, but it can range between $100 and $1500. Borrowers typically pay back their payday loans within two weeks.
As long as you make timely payments, you should be able to avoid defaulting. But if you fail to repay on time, you could pay more than what you originally borrowed.
Your income guarantees payday loans, you will be signing your future paycheque over to the lender. These loans typically have high APR (annual percentage rate) and require a steady paycheque.
A payday loan should only be considered after trying to access installment loans. Installment loans have much more flexible repayment terms.
Personal Loans
Personal no-credit-check installment loans are short-term loans for individuals who need a larger sum of money fast. They are usually secured against your home or car and are easy to obtain. The main advantage of these loans is that they offer quick access to funds, which makes them ideal for emergencies such as unexpected expenses, car repairs, or other unforeseen costs.
The disadvantage is that personal loans come with higher interest rates than other loans, but they offer a flexible repayment schedule compared to payday loans. Therefore, multiple personal installment loans might pay more in total interest than just one large loan.
The best way to use them is to get a large enough sum to make a difference in your financial situation; with longer repayment terms, you can easily afford the payment and use the funds efficiently.
Guarantor Loans
Guarantor loans are short-term loans for individuals who can't guarantee the loan by themselves or with owned assets. A guarantor loan means you have someone who can pay the loan back to support you in getting the loan.
They are usually used when someone needs emergency funds like car repairs, medical expenses, or home improvements. The lender will ask for collateral in the form of someone else guaranteeing the loan for you.
For those not receiving a stable income or who want to avoid a credit check, there is always the option of using a guarantor who can help you get a loan. A guarantor can help you get a better loan when you don't have a good credit history, but you also have a backup plan if you run into financial problems.
If you had not fulfilled your payment obligations, the guarantor would have to repay the amount in full, even if you or they cannot afford it. Using collateral to pay off a loan in Canada is possible if you are concerned that your credit rating or bank statements affect loan approval.
Car Title Loans
A car title loan works like any other auto loan. The difference is that instead of borrowing money against your vehicle's equity, you borrow against the car's title. This means you do not need to sell your vehicle to obtain financing for a new one.
These loans are often referred to as "title loans" because the collateral is considered an extension of the borrower's car title as long as the borrower has good credit and sufficient assets to secure the loan and guarantor.
You can apply for a car title loan online, by phone, or from local lenders. First, you fill out an application form and provide proof of ownership. Then, you wait for approval. Once approved, you receive the money directly into your bank.
If you fail to pay them back, the lender is entitled to your car title, which they will sell to recover the loan amount.
Private Lenders
Private lenders like pawn shops will likely offer awful repayment terms; we do not recommend these businesses for a cash loan.
Requirements for No Credit Check Loans in Canada
You need to provide some personal and financial elements to get approval for a loan with no credit check. If you are applying through a lender like LendingMate, you will also need to find a guarantor with a good credit history.
We do not conduct hard credit inquiries for customers without checks because we have a few requirements. The identification card is the only identification you will need. Once the lender verifies your identifying information, they can do a soft check with you. This also prevents identity theft.
Generally, borrowers with bad credit can't access personal loans because of their risk of losing money and possibly not paying it back. You must prove that you have an address on the application form or in an online form. A utility bill or lease agreement can confirm your address and the time spent there. Lastly, you will need an active bank account and bank statement to prove you can receive the funds.
After the agreement is approved, the borrower should have no problem obtaining approval for online loans without a credit check; however, you can get a lower interest rate with a good credit score.
Pros of a no credit check loan
Traditional lenders require a credit check; a no-credit-check loan is a great way to borrow money when you have no credit history. You won't need proof of income, employment, or assets. The lender will also verify your identity through a national database. However, you should be aware that these loans are usually expensive and may require you to repay them several months after receiving the funds.
Lenders that offer real loans in Canada without a credit check will issue funds without looking at your reports or estimates. Payday loan companies provide secured and unsecured loans, and there may be fees and penalties for non-payment, so learn what you're signing up for before taking one out.
Cons of a no credit check loan
The main drawback of a no-credit-check loan is that it's hard to qualify for. A no-credit-check lender will only approve applicants with good credit scores without a steady paycheque, securitizing assets, or using a guarantor. You may be turned down without these additional items if you have poor credit.
We won't lie to you; a credit check doesn't make getting approved easier, especially when the only options you're considering are traditional financial institutions. An alternative lender is your best bet if your credit score is in the 550-650 range. Approval depends on other things: the loan application process doesn't depend on your credit or previous debt problems.
Why should you not be doing a credit check?
A credit check is a way for lenders to verify your identity and ability to repay the loan. Lenders use these tests to determine whether you're likely to repay them. In the case of traditional loans, they won't lend you money if you don't pass the test. You may be denied if you've had bad credit in the past. However, you'll probably be approved if you have no credit usage.
Also, when lenders check your credit rating, this is a "hard inquiry," which is recorded on your credit report. Many hard inquiries affect your credit score and don't guarantee you'll be approved.
Without a credit check, this won't occur, but the lender will need a soft inquiry and more information like your income, assets or guarantor to access funds.
If you want to get a loan without worrying about passing a credit check, you should consider a no-credit-check loan. No credit check loans are available from many different lenders. To find more information about no-credit-check loans in Canada, visit our website.
How Do No Credit Check Personal Loans in Canada Work?
Even if you have bad credit, you can apply and get approved the same day. Some of these lenders will approve loans despite your past financial mistakes. One of the benefits of these loans is that they also report to rating agencies (TransUnion and Equifax), which means you can use them to rebuild your credit. You can also consider an easy-approval credit card for bad credit.
Alternative lenders can fund bad credit, but the lender must still have access to credit and eliminate anyone who fails to repay. In addition, lenders may not approve a loan without checking your creditworthiness if you already have a lot of debt. Fortunately, many lenders can provide you with cash without checking your creditworthiness.
Personal loan lenders check your credit rating to avoid approval and ensure interest rates and fees are consistent with your credit rating. Your credit score is not that important. The best part of a loan without a credit check is that bad credit, or no existing credit usage won't be a problem during the approval process. Your credit does not play a role in whether you are approved for bad credit loans. Still, it would help if you worked on rebuilding your credit; these types of loans can help.
How Fast Will I Get Funds in My Bank Account?
You will receive the cash in your bank account within 24 hours for most online lenders.
LoanConnect also accepts applications from people with outstanding loans that do not exceed 60% of their current income, with a consumer proposal or bankruptcy on their credit report. To obtain an installment loan, applicants must complete an application and provide proof of a current account. After the lender completes the review, the lender will inform the applicant in writing whether it has been approved or rejected.
How Does my Debt to income ratio Affect the loan?
Your debt-to-income ratio determines your ability to pay back the lender on your own. With a high debt-to-income ratio, the lender will view you as over-leveraged and not take the risk of lending you money without securing assets.
If you do not have a long history because you are a new credit user or struggled with debt in the past, you may have bad credit, making it challenging to get cash. If you recently filed for bankruptcy, defaulted on multiple loans, or got foreclosed likely, your credit history is now considered bad. This means it will be more difficult to access credit, and you may even have to pay higher interest rates for those with low scores. Learn more about how long bad credit lasts on your report.
Bad credit does not deprive you of the option of an instant loan, but it can lead to unfavourable terms from the lender. Bad credit history is not an obstacle to getting no credit check loans in Canada. Unfortunately, obtaining approval from a bank can be difficult if you don't have a decent credit history.
Can I get No Credit Check Loans from a Bank?
Traditional banking institutions will not offer you a payday loan, only a personal installment loan or other credit check loans. Financial institution lending will always require a credit check. A bad credit score is very important to traditional loans in Canada.
With no credit check loans in Canada, while you won't have as much trouble getting approval as with a bank, a loan without a credit check will be more expensive. Getting the best rates for your financial situation can be difficult if you shop at banks. We all know that a lack of credit history can hinder when the time comes to get the best interest rates. You can get cash quickly with no check loans in Canada.
Traditional loans at a credit union will check your credit history and determine if you have pending payments. You will find that lenders approving loans without a credit check in Canada will need to ensure that you have an active bank account by having copies of your most recent bank statements showing a monthly stream of income and financial results. In many cases, this information is enough to persuade a lender against a credit check, as they can see strong evidence of your assets, regular wages, savings, and other essential variables that ultimately shape your ability to pay off what you borrow.
Are No Credit Check Loans Safe?
You should explore other options to secure funds, as these loans carry high-interest rates. Payday lenders are usually considered predatory lenders who take advantage of individuals with financial troubles on the edge of losing financial security.
The loan agreement terms and interest rate are not advantageous to you and should only be used as a last resort.
In Conclusion
Canadians with poor credit ratings or those who cannot use the major banks can benefit from applying for a loan without a credit check. Lenders for no credit check loans are looking for applicants who can repay on time without causing further financial stress to the individual. While the companies on our list do not require excellent credit before granting you cash, some lenders check your credit history.
Also Read:
Easy Approval Furniture Financing in Canada
Loans with verifying bank account
Sources