Keeping an eye on your investment portfolio in the stock market is a must. The simplest yet least efficient way of doing so would be to monitor the movements of your stock using an excel sheet. If you are not a novice at the stock market, you'll know why this is a bad idea.
In this volatile market, stocks tend to fluctuate abruptly; often, you'll only have a few minutes to decide what to do with your holdings. So manually checking the stock quotes one by one won't do you any good (not to mention the effort and time going into doing something like that).
A much more efficient way of tracking the movements of all your investments and portfolio analysis is via a portfolio tracker. A portfolio tracker is used to track the activity of your investment accounts and holdings in your portfolio.
Portfolio management apps have come a long way; it is an integral part of personal finance and a critical step in helping your investment portfolio grow.
Best Stock Portfolio Trackers in Canada for 2022
Now that you know what a stock portfolio tracker is, you might be interested in finding the best stock portfolio trackers in Canada. First of all, full disclosure – the best portfolio tracker is the one that fits your preferences. There is no one-size-fits-all tracker that we can suggest right away. However, after thorough research, we have brought you a list of the most authentic and well-reviewed portfolio trackers. Here are the best portfolio trackers you can find in Canada:
Stock Portfolio Tracker List for Canadian Accounts:
Sharesight – Most extensive features like tax reporting & more.
Wealthica – Includes personal finance tools.
Yahoo Finance – The best free tool for those starting out.
Sharesight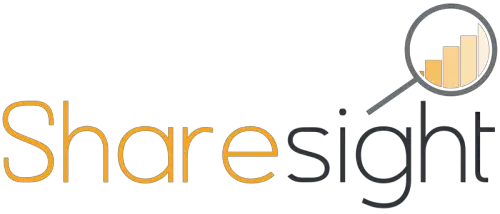 Sharesight is our #1 choice for Canadians! they have built-in some cool features explicitly meant for us Canucks. In addition, they offer a free plan for accounts with few holdings, but you can try it for yourself & learn more about why you should upgrade below.
Sharesight is an online platform that will help you track your portfolio performance and much more. Sharesight offers reliable and timely updates about the performance of your holdings. The platform supports more than 25 stock exchanges, including NASDAQ and TSX. In addition, Sharesight offers an advanced analysis of your portfolio performance and updates about any dividend payments you've received and all your local and foreign income.
Features:
You can import all your historical trades from your broker to get incredible insight into your portfolio holdings. It's broken down into; capital gains, currency exchange, and dividends. This gives you an accurate picture of your top income-generating methods.
Sharesight is the best stock portfolio tracking app; not only does it include stocks, but mutual funds, exchange-traded funds (ETFs), dividend tracking, tax reporting and more. In addition, you can view your portfolio's performance and asset allocation and connect multiple brokerage accounts and investment properties.
One of the most popular features of ShareSight is the benchmarking tool. You can use this tool to compare the performance of your portfolio against popular funds or entire markets. The dividend tracking feature is also crucial, so you can calculate your expected dividend income and see if distributions were made.
The company has over 250,000 investors across the globe who enjoy various financial services. This stock portfolio tracker also allows you to check the status of your portfolio anywhere using the Sharesight app, available on both IOS and Android.
ShareSight is an award-winning portfolio tracker and tax reporting platform that enables you to track stocks, ETFs and over 40 exchanges. It can also track 67 global currencies and unlisted alternative assets such as fixed-income assets.
One downside of using this platform is the costliness, but if you are serious about your investments, the cost is worth every penny. Plus, there is a risk-free way to try it out – the platform is free for portfolios comprising ten or fewer holdings. However, if you have more than ten holdings in your portfolio, you'll have to opt for the paid version. The prices range from $19 to $39 per month.
Update: If the award-winning performance of Sharesight hasn't already made it the best stock portfolio tracker, they now have comprehensive coverage of any US mutual fund and keep adding new features regularly.
Wealthica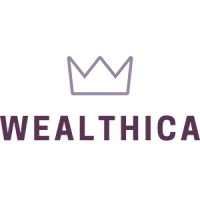 Wealthica explores a different side of the money management apps industry. This platform asks you to link all of your online brokerage accounts and investment accounts to their website. Wealthica's servers then automatically import your investment portfolio to track its movement. This concept of asset allocation is relatively new in the Canadian financial market. Please read our review of Wealthica here.
Wealthica is more of a wealth management service; it includes portfolio tracking, but many other features exist. In addition, Wealthica has all the analytics tools you need in a free financial dashboard version for any Canadian.
Wealthica is an excellent tool for retirement planning and your personal financial information; they have partnered with HardBacon, a very prominent Canadian finance website. They monitor your financial situation, provide investment ideas, track your expenses, and find ways to increase your net worth.
Wealthica is the Canadian version of Personal Capital, the popular asset management app from the United States. It syncs with more than 140 Canadian financial institutions, so you can record all your investments, bank accounts and other financial assets in one place.
Wealthica ensures that your holdings are synced daily, which means that your balances, holdings, and transactions are updated regularly. In addition, you can view the income report to monitor the progress of your portfolio. Finally, their easy-to-use app, available on both IOS and Android, will lessen most of your hassles by automatically adding your linked accounts.
You can sync multiple brokerage accounts (as long as they are supported) and other financial accounts and view your investment performance daily (or at another time).
One of the standout features is that it allows you to keep an up-to-date balance sheet for your whole family. For example, create a group of family members, and Wealthica will generate a family balance sheet that entails the entire family's investments. This way, you can easily track the whole family's net worth.
Wealthica vs. Sharesight:
The only drawback to using this efficient platform is the security issue. Although Wealthica claims it uses bank-level encryption to protect data, several Canadian investors are unwilling to share their investment account credentials with any company.
Sharesight is known for its award-winning security; with its maximum security compliance and manual importing, you can be sure your account information is safe.
Yahoo Finance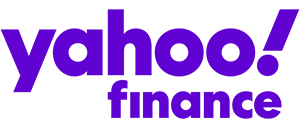 Yahoo Finance is one of the oldest players in the stock market. Yahoo Finance is a free resource for market research that provides global coverage. The paid version of this platform lets you link your brokers or add lots to your profile.
After adding your portfolio, Yahoo's algorithm tracks and monitors your holdings. You get updates and alerts about any substantial rise or fall in the price of your securities, allowing you to make quick decisions about the future of your investments.
Many Canadians have traditionally been using Yahoo Finance for decades, and it has never disappointed. The free version offers unlimited portfolio watch lists, real-time stock quotes, daily trade ideas, and fair value analysis.
We think Yahoo Finance is the best stock tracking app for beginner investors – you can create mock portfolios by adding lots without linking your accounts.
For regular people, these features are enough to manage their financials properly. However, for companies, we suggest getting the Yahoo Finance Plus plan. Yahoo also offers a user-intuitive app, available on Android and IOS, to track your portfolio and instantly get real-time stock quotes.
One downside to Yahoo Finance is the number of ads bombarding your screen whenever you open their app. Several users have also reported technical glitches on their website and app, although most problems have been solved.
The standard plan of Yahoo Finance, used by the majority, is free of cost. However, the company offers a premium plan starting at $34.99/month that provides a more comprehensive set of features. This includes fewer ads, 24/7 customer support, unique company data allowing you to make better financial decisions, and several other features that will enable you to dive deeper into the stock market world.
Morningstar Canada

The most notable name in the portfolio tracker industry is Morningstar. This US-based company is an investment research firm that provides data insights on many holdings. The company manages assets worth more than $220 billion.
Morningstar is one of the best places to get financial information, including investment strategy for intermediate and advanced investors.
The company is an industry stalwart when it comes to Fund Ratings. Their ratings are considered the most accurate and highly influence stock prices. Research shows that funds that were rated highly by Morningstar showed a net positive influx of investment for 12 straight years, from 1998-to 2010. All funds are ranked on a curve using data analytics and risk & return ratings.
Morningstar finds its popularity among the masses due to its user-intuitive ranking system. For example, Morningstar assigns a value between 1-5 stars to every fund, whereas a 5-star rated fund is considered the best investment.
Morningstar analyzes the movement of all kinds of holdings, but it excels in the domain of mutual funds. Whether you are planning to choose mutual funds for investment or trying to find out how they're doing on the market, Morningstar is your best bet. You can also add stock splits to your portfolio on the Morningstar website. With the help of Morningstar's risk rating, you can choose the mutual fund that best aligns with your financial goals.
Morningstar offers two plans: a basic plan and a premium plan. The basic plan is free and can be availed using Morningstar's website. The premium plan comes at $199 per year. The premium package entails various features such as analyst reports, portfolio x-ray, top investment picks, and others that allow you to analyze funds before purchasing.
Morningstar provides Stock and ETF performance because they give assets a rating based on future outlays and past performance.
I haven't used it for long, but it's a tool for eternity. It allows you to track all your investments in one place, track price changes and include stars and other Morningstar data to give you insight into Morningstar's research.
TMX Money

Next up on the list is TMX Money. TMX money is the official financial portal of TSX (Toronto Stock Exchange). This is one of the most user-intuitive platforms to track your portfolio. Due to its integration with the TSX is considered the most authentic platform for finding information and analysis on Canadian stocks. TMX Money also gives real-time stock quotes, enabling you to act quickly if a stock price suddenly drops or unexpectedly rises.
TMX Money lets you track any of your stock listed on NASDAQ, NYSE, or TSX using their website.
TMX Money offers a free platform with several valuable tools for any investor. You can view the best-performing stock, top dividends, top-rated ETFs, and many other holdings using the TMX Money website. Of course, you must sign up for free and add your portfolio; this efficient portfolio tracker will do the rest.
TMX is a wealth of trading education resources and professional financial advice to learn about financial markets, tax-efficient strategies, alternative investments and more.
Stock Rover
Stock Rover is a hybrid, but its main attraction is buy-to-hold stock and ETF screeners. As a result, Stock Rover is not the best stock portfolio tracker, but it will help you with investment research.
Investing.com
Investing.com has a free portfolio tracker tool you can use that features:
Monitoring your portfolio's performance and holdings
Accessing your watchlist on a PC, Tablet or Phone
Setup tracking on multiple portfolios & watchlists
Includes stocks, funds, indexes, currencies and commodities
We would recommend the Pro version for advanced investors.
Personal Capital – US Only

We wanted to include one of the premier trackers if they ever decide to expand into Canada. Currently, Personal Capital is unavailable for Canadians. Very similar to this is Sharesight, though, which includes all Canadian markets and investment accounts.
Personal Capital's wealth management plan and asset allocation tools make it one of the best personal financial information platforms.
One reason we wanted to include Personal Capital is their suite of tools;
Portfolio Tracking App
Retirement planning tool
Investment checkup tool
Unfortunately, you must be a US citizen to use Personal Capital. Wealthica is Personal Capital's Canadian cousin, which includes a portfolio tracker and wealth management plan. With Wealthica, you can get most of the features of Personal Capital, but it is meant to sync Canadian bank accounts.
Quick Stock Tracker Apps    
Do you not have enough time to see the detailed analysis of your portfolio? Then, we've got you covered. After taking a quick view of your financials on these portfolio trackers, you can learn about your investments. None of these investment tracking apps include brokerage services or a trading platform – these must be done with a broker like Questrade.
Google Finance
Google Finance will allow you to get quick stock quotes from any company on any exchange by typing the stock symbol into the search engine.
Yahoo Finance Canada
Yahoo Finance is one of the older stock tracking tools; as we mentioned, you can create a free Yahoo account and add stocks to track. One major downside is it follows only the latest Ask price in the chart, so you may not get the accurate strike price when you purchase the stock with your broker. Just check your broker account for the actual Bid/Ask prices.
This is the best stock portfolio tracker tool for people starting, as it's free of charge and includes many features.
MarketWatch
MarketWatch is a renowned website that provides stock market analysis growth trends and informs you about current business trends. The stock prices are regularly updated, and you can compare them with past trends. In addition, the share volume is compared with the stock price average, giving you essential information about where your stock is headed.
MarketWatch allows you to monitor the growth of various holdings such as stocks, ETFs, and cryptocurrency. The basic account on MarketWatch is free and can be accessed using MarketWatch's website.
A glaring testament to this website's credibility is that it is the 11th most visited business website globally. In addition, the news page keeps you updated about the international financial market, allowing you to make calculated investments in foreign stocks.
Apart from this, they have a very elaborate investing section with information on nearly every kind of investment, which is a great place to start if you are new to the stock market.
MSN Money
Another new player in the market is MSN Money. Despite not being the most popular choice for portfolio trackers, MSN has made its mark in the stock industry using its extensive and authentic EOD data.
What makes this website interesting is its Fundamentals feature. This section has all of the information needed by any investor. Everything is well-organized on the website, allowing busy investors to track their investments whenever they are free, from revenue growth to volume share. But unfortunately, this isn't the best portfolio visualizer Canada has.
Which is better – Free or Paid Portfolio Management Apps?
Generally speaking, if you are planning to track only 1 or 2 investment portfolios with limited holdings, there are plenty of free platforms you can choose from. These platforms provide sufficient information to make the correct decision about your stocks, and you can easily manage your finances using the most secure software. In addition, the best free portfolio analyzer will have enough features for basic holdings and simple data.
Free portfolio trackers won't suffice for large companies and enterprises. Several features are only available in the paid versions of these stock portfolio trackers, which are a must-have for large companies. Plus, several paid versions offer many benefits, such as 24/7 customer support and daily income reports, which will keep you informed about the progress of your company's investments in real-time.
If you are an investor, it is evident that you need an excellent equity portfolio manager. You want to review your investment returns, fees, asset allocations, retirement plans, etc. Investors, for many reasons, need good portfolio trackers to monitor their mutual funds, exchange-traded funds, and individual stocks and bonds.
Is Excel a Good Way to Track My Portfolio?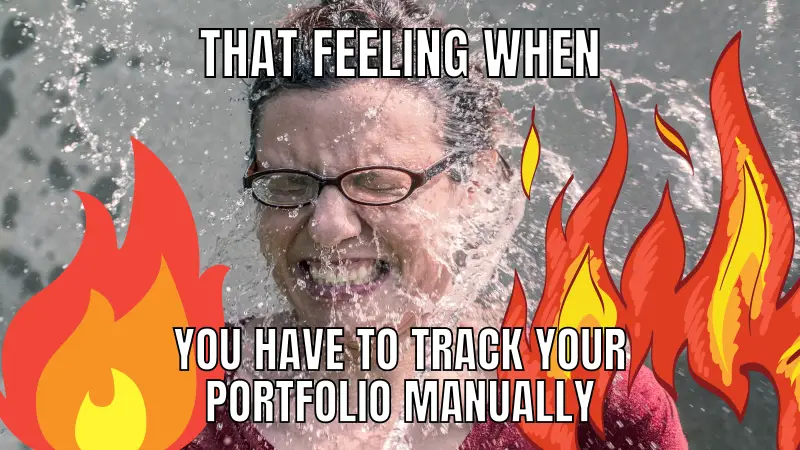 We don't recommend Excel to track your portfolio as it takes a lot of manual work.
You can use Microsoft Excel inventory data integration to analyze financial data in Excel. First, however, you must export the online value of Google Sheets to Excel.
The best investment tracking apps are the ones which work for you!
Why Track My Investment Portfolio?
Portfolio tracking will come in handy in several ways. First, you won't have to take out your calculator every time a stock price changes. Second, you can add all your assets and holdings to your portfolio, and the tracker will track your investments' progress. Third, you can use the stock portfolio tracker to see how your investments align with your financial goals. Finally, utilizing a portfolio tracker lets you know when your holdings are underperforming or whether you need to invest in different stocks; it will guide you to better-performing asset allocation. You no longer need to wonder how to track portfolio performance with these handy tools. Just sync them to your trading account, which will take care of the rest.
Asset Allocation of Investment Accounts
One of the essential benefits of having a stock portfolio tracker is that all your holdings are organized at one central location; this quick and easy access to your investment saves you from time-consuming hassle. In addition, several portfolio trackers also offer valuable insights into the stock market by generating financial reports that enlist annual gains, holding options, year-to-date gains, and other factors. This will enable you to make a calculated decision about the future of your holdings.
The best trackers allow you to track all types of investments: shares, bonds, ETFs etc. Some trackers post in real-time, but most are delayed; you cannot trade the share prices until you get a price over 15 minutes old.
How do I organize my investment portfolio?
Managing your investment accounts is arduous, but it doesn't necessarily have to be this way. Let the software do your bidding instead of getting lost in many stocks, ETFs, and other holdings. Portfolio trackers empower investors and financial planners by providing them with the required knowledge to make the correct decision about their finances.
The best portfolio managers in Canada use this kind of software to track your investments in high-cost enterprise-grade software. They must track portfolio holdings for multiple portfolios, including retirement accounts – this requires powerful, custom-built software.
But with all the new tracking apps, anyone can manage their financial portfolio like a professional.
If anyone can now track their portfolio and make intelligent investment decisions, why wouldn't you use the portfolio management software listed here?
Who should manage my portfolio?
The best portfolio analyst is the one that will meet your budgeting, portfolio management, tracking and investment needs. We have also included free portfolio trackers and asset management software, as investment and equity portfolio trackers come with an ongoing charge. In addition, many of these tools contain asset allocation software to keep your investments in line with your goals and risk tolerance.
Portfolio Monitoring Apps vs Investing Apps:
Although the terms can be used interchangeably, portfolio monitoring won't allow you to make transactions – this is where investment brokers & tools come in.
There are two options if you would like passive portfolio management: use a financial advisor or free portfolio management apps such as Wealthsimple or QuestWealth Portfolios.
The Wealthsimple app is one of the best-rated investment apps on the Google Play Store and App Store. This Robo-advisor and trading platform offers the average investor a platform to invest their money in bespoke portfolios of low-cost ETFs.
Are you looking for active management? Investors who prefer to build their investment portfolios from scratch can take advantage of the Wealthsimple Trading app's fee-free stock trading and portfolio potential. This stock trading app has become incredibly popular in the last few years.
You can buy and sell thousands of US and Canadian stocks and ETFs without paying a commission.
All in all, Wealthsimple Invest is our first choice for the best investment app in Canada. The Questrade app is an excellent tool that allows DIY investors to manage investments in no time. After downloading the app and logging in, you can make trades at a low cost of $4.95 per share, with a maximum of $9.95 per share in real time.
Which One Will You Use?
Some apps can help you replenish your holdings and pump more money into your total portfolio balance. Investing in stocks is one of the best ways to secure and increase wealth, and selecting a stock tracking app is an essential step in investing.
Some people like to have an app that fulfils all their investment tracking requirements, while others use multiple investment apps. So whether you're using Android or iPhone or prefer a desktop stock tracking app, there's something for you.
These easy-to-use online portfolio trackers pride themselves on being a spreadsheet replacement that allows you to track your actual performance across listed stocks and track multiple asset classes in one place. Most are slim and easy to use (iOS and Android compatible); these exceptional investment apps create colourful charts and deposit insights to track your goals and progress.
If you ask Money, Eh? We think the best stock portfolio tracker for Canadians is ShareSight.
Also Read:
Best Types of Investments in Canada
Sharesight Canada Review
Questrade Review