Many Canadian companies offer this service free of charge – you can find them easily online. Still, if you need money fast for unexpected expenses, paying bills, or buying something big, you can continue reading our list to find more details on the best bad credit lender.
If you have bad credit, some lenders may turn you down because they don't want to take the risk of lending to people who might default on their loans.
But today, our goal is to make sure that everyone gets access to the funds they need. We've found lenders willing to work with customers with bad credit, even if they've been denied elsewhere. We're here to help those with poor credit scores get their credit back!
Bad Credit Loans in Canada
There are various reasons your credit score could be bad. A "bad or "poor" credit score is anything below 560.
This may have been caused by collections, defaulting on loans, declaring bankruptcy, or always making minimum or late payments on your credit cards.
We understand that having bad credit doesn't mean you should give up hope; it just means you need some extra time to build your credit score back up. And while there are many reasons why someone might have bad credit, one of them is often due to an unexpected financial hardship. You want to carefully evaluate taking on additional debt if you already have bad credit. Building credit is essential, but debt for no reason isn't good either.
Since a major financial institution likely won't lend you money, you may have to choose an alternative lender.
If it's an emergency, you should choose a bad credit loan; you need to rebuild your credit or consolidate a higher interest rate loan. Payday loans are one example, which we don't recommend – keep reading to find a better solution.
Advantages of Bad Credit Loans
Versatility and Flexibility
Unlike most banks, there are flexible repayment options, so you can choose how much you want to borrow and when to repay it. This gives you more control over your finances and helps you avoid getting into debt.
No Credit Check or History Required
You don't need to worry about getting approved for a loan based on your credit history. These teams review all applications individually and make decisions quickly. As a result, you won't have to wait weeks for approval like with traditional lenders.
Easy Access
Most online application processes take less than 10 minutes and allow you to apply anywhere. You don't have to come into a branch to get started.
Speedy Approvals
Once you submit your application, everything is reviewed within 24 hours, and generally, lenders will contact you with a decision. Therefore, it usually takes less than 48 hours to approve your request.
Improve Your Credit Score
Lending to individuals with bad credit has become easier since introducing alternative financing programs such as payday advances, cash advance loans, installment loans, personal loans, auto title loans, etc. These types of loans allow borrowers to improve their credit scores by accessing easy to pay off credit and establishing their credit with all lenders.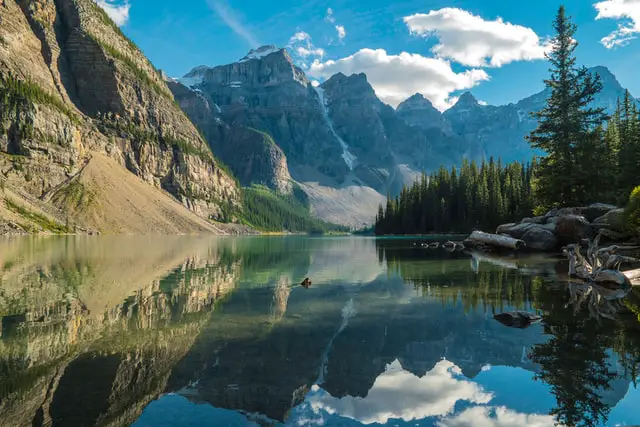 Best Personal Loans for Bad Credit in Canada
There are several options for bad credit loans in Canada. Please evaluate all of your options before making a decision, also. Be sure to consider whether you need a bad credit loan carefully. There are plenty of ways to get yourself out of debt; the only reason to consider taking on more debt is to consolidate even worse debt that you may have.
It's essential to choose the right type of loan product for you; high-interest, short-term loans might be a mistake when you can take a more considerable amount with better loan terms over a more extended period.
With that being said, here is a list of potential places to get your low to no credit loan in Canada.
Unsecured Bad Credit Loans:
These loans require no down-payment or securitization of assets. However, unsecured loans will likely require a credit check with a major credit bureau in Canada.
1. LoanConnect
LoanConnect aims to be Canada's premier online loan search and approval institution. Their partnership with various lenders allows Canadians easy access to instant approval credit at competitive rates. In addition, this company aspires to be the trusted go-to website for those seeking financing from Canadian private lending institutions. They strive to achieve this by providing a superior online-lending experience. Canadian consumers are given a menu of suitable credit options, are provided with first-class customer service, and are empowered to make an educated choice regarding the credit that best suits their needs and wants.
LoanConnect is about giving Canadians easier access to the money they need. This company loves stimulating the local economy and helping Canadian business owners conduct business. LoanConnect is all about assisting people in building that dream kitchen, taking that perfect vacation, or giving their pets the care they deserve. Ultimately, it's about helping people fulfill their needs and dreams at a cost they can afford.
Entrepreneurial Spirit
A Commitment to Creativity
The Customer is Our Number 1 Priority
Providing Value for Canadians
Striving to Be Better
Uncompromising Integrity and Accountability
2. Loans Canada
Loans Canada is one of the premier lending services in Canada – check them out to find the perfect loan for your needs.
Why should I trust Loans Canada?
Launched in 2012, Loans Canada is Canada's original and most trusted loan comparison platform. Millions of Canadians use Loans Canada each year to learn about lenders, credit or apply for loans and other financial services. They have worked hard to build relationships with Canada's best financial institutions to simplify the borrowing experience for all Canadians.
Loans Canada operates the most significant lender network and comprehensive credit learning portal in Canada. Since their launch, they have been featured on television, radio, magazines and newspapers, and large media outlets such as CBC News, The National Post, The Financial Post, and The Toronto Star.
Why should I apply with Loans Canada instead of with a lender directly?
In short, you'll save time and probably a lot of money! It's essential to compare different options instead of going with the first one you find. If you apply with one lender and get rejected, you'll have to restart the process with another lender. Loans Canada simplifies this process with a single, unified application that connects you to the best loan offers.
Can I apply even if I have bad credit?
Yes! Many Canadians face challenges in qualifying for loans and other services due to their credit score. However, that does not mean no solutions exist. This platform enables Canadians to be eligible for any loan regardless of their credit score.
What is the interest rate of a bad credit loan?
It depends on your financial profile and varies on a lender by lender basis. Some lenders don't even look at your credit score and other factors, such as income and employment, before making their approval decision. Usually, the cost of a loan is associated with the level of risk associated with the borrower, which depends on multiple factors.
3. Loanz
Apply Online
Loanz makes it quick and easy to apply online for a personal loan; by selecting the amount you wish to borrow and the period you want to repay – you can use their calculator to ensure that the loan you are taking out is the most suitable for your circumstances.
Connect Your Banking Details
Connecting your banking details will allow Loanz to verify your income and eligibility for a loan automatically. While everything on their platform is secure, they do have an option to skip this step. However, if you do, the application will take a bit more time, and an agent will have to manually review the documents you send, which will delay the time it takes to receive your money.
Receive Your Funds In As Little As 15 Minutes
If you've connected your details and they have everything from you, they will present our offers to you. You'll be able to see the terms, loan amount, and interest rate. Once you review and accept, you can choose how you receive your funds, with some as quick as 15 minutes!
Loanz Makes Getting A Personal Loan Simple
Sometimes getting a loan from a bank isn't an option. But, unfortunately, millions of Canadians find themselves in this very situation! So this company created a way for hardworking Canadians to access funds that they may not qualify for from a traditional bank. With Loanz, you can complete the process entirely online, even from your phone.
4. Mogo
Mogo Inc. is a Vancouver-based company founded in 2003 by David Marshall Feller. The company offers high-interest loans, identity fraud protection, mortgages, a Visa Prepaid Card, and credit score viewing through Equifax for select customers. Check out our overview of Mogo Canada here.
5. Borrowell
Borrowell has to be one of the best-known online lenders available in Canada. Borrowell has many options for personal loans with excellent terms. The platform itself is very user-friendly and easy to use.
If you are looking for a loan, visit Borrowell to see some of the best loans available in Canada. Want to know whether you'll qualify? Once you sign up for Borrowell, you can get your free Equifax credit score and instantly determine your approval chances for all kinds of loans. Then, quickly compare the best personal loans in Canada and see your likelihood of approval in minutes!
Borrowell works with over 50+ financial partners in Canada to find loans that match your profile. When you sign up for Borrowell to check your free credit score, you'll instantly see your approval chances for all kinds of loans in Canada. As well, see tailored loan options that are available to you. Plus, keep track of your credit health every week and get personalized tips to help you build your score and qualify for different offers in the future.
Secured Loans:
These loans require collateral or a guarantor but provide much more favourable rates. Read about the best secured loans in Canada here.
6. Refresh Financial
Refresh Financial is a well-known personal lender with favourable rates for someone with bad credit. They are the best lender to get a credit builder loan from. Learn more about Refresh Financial here.
What is a Credit Builder Loan?
A Credit Builder Loan is a cross between a savings program and a loan; you simultaneously save money and build credit. In addition, all your payments report to the credit bureaus, which may help improve your credit score.
How much "work" is required with the Credit Builder Loan?
You've got enough on your plate, so Refresh Financial made the Credit Builder Loan simple, just set it and forget it. Funds are automatically pulled from your account bi-weekly or monthly based on what's affordable for you for hassle-free credit building. It's' one of the best ways to build credit.
Can I access the savings in my Credit Builder Loan?
The savings within your Credit Builder Loan are yours to access whenever you please, minus the interest. In addition, you can withdraw the savings without cancelling or pausing the credit building program.
7. LendingMate
An old fashioned idea
Back in the good old days' banks worked on relationships and trust. If you wanted a loan, your local bank would often ask someone who trusted you to guarantee it.
Then things changed, computer credit scores took over, and millions of people were left out in the cold because their scores didn't fit.
Founders of Lendingmate knew what it was like to be rejected, so they built the old-fashioned guarantor loan company they wanted to borrow from.
Decisions made by real people
They don't just let computers decide if you can borrow. It doesn't matter if you have bad credit or are self-employed – the most crucial thing for LendingMate is that you have a friend or family member who trusts you enough to guarantee to make repayments if you don't and can afford to repay the loan.
Before they pay out any guarantor loans, they have a good old-fashioned chat over the phone with both you and your guarantor. After that, they base our decisions on simple common sense.
No fees ever
When times get tough, the last thing you need is someone making money from your problems. Yet, amazingly, Lendingmate NEVER charges for late payments, letters, early settlement or anything else.
What about when things go wrong?
They collect late payments in the same way as any lender would. If a loan falls behind, they will text you a reminder; if they cannot collect a payment, they will phone and email you to see what's gone wrong.
The top priority is to stop a late payment from snowballing into a bigger problem. Because a guarantor supports their loans, if a borrower doesn't repay, the guarantor has to – this is not something they want to do, but unfortunately, it happens.
In a few very rare cases where they can't arrange repayment with either borrower or guarantor, as a last resort, the company may either pass a debt onto a professional debt collector or ask a court to decide the best way to deal with it.
Whatever happens, LendingMate will NEVER put your home or other property at risk, as all the loans are unsecured guarantor loans.
What's the difference between secured and unsecured loans?
Lenders can offer credit as both secured and unsecured. Whether it's secured or not doesn't affect your credit score. Here's what you need to know about both.
Secured:
Secured credit is credit given to buying something of value, such as a house or a car. If you were to fail to make payments, the lender would repossess the item and be able to recoup some of their losses. People with low credit scores can get secured credit, but it comes at high-interest rates.
Security (collateral) can be a deposit as cash.
Collateral can also be the item you're getting, home or car
If you don't pay (default), the lender takes your security as payment
It can be offered when you have poor credit, like a secured card
It can be hard to get, like a mortgage
It can be easy to get, like a secured card
Unsecured:
Unsecured credit is credit given on the basis that the lender trusts you will pay it back. Your credit score indicates a history of payments made; therefore, it's likely you will pay back the unsecured credit. People with a low credit score will struggle to get unsecured credit.
Requires a good credit score
Have faster approvals and less paperwork
Can have a high-interest rate, as there is non-security for lenders
Unsecured cash loans are more challenging to get than secured car loans
Used for cars, home renovations, education, and medical bills
How To Fix Your Bad Credit in Canada
Bad credit isn't always a permanent condition. You can repair your credit rating and get back on track with proper planning and hard work. Here are some tips to help you fix your bad credit:
Build a Budget
Apply for a loan or credit card to build your credit
Keep your balances low
Make sure you have insurance
Don't miss payments
Don't open any other new accounts
Avoid late fees on any credit you have
Look for ways to save money
Find out what you can do to improve your credit score
Check your credit reports regularly
Bad & No Credit Loan FAQ:
Bad Credit Loan Providers vs. Banks
A bad credit loan is similar to a regular unsecured loan, except it does not require collateral. Instead, the lender accepts your promise to pay back the loan plus interest. The amount you can borrow depends on your income and assets. Unlike secured loans, which require collateral, bad credit loans are easy to obtain because they are unsecured. They also provide flexibility in terms of payment schedules.
Do Bad Credit Loans Check My Credit Score?
Yes, if you're applying for a bad credit loan, lenders will usually check your credit score. If you've had past defaults, missed payments, or filed bankruptcy, lenders may use this information against you during the approval process. However, if you have paid down your debt or improved your financial situation, these factors could help increase your chances of being approved.
What is a good APR?
APR stands for Annual Percentage Rate. This is the rate you will be charged for borrowing money over one year. A higher APR means you will be paying more each month.
The best way to find out how much you will be charged is to use an online calculator. Enter the details about your loan and see how much you would be expected to repay each month.
APR for loans is much lower than a credit card since you don't pay the balance each month. This still moves based on the central bank's interest rate.
What is a "Bad" Credit Score?
Your credit score ranges from 300 to 850. Anything below 620 is considered "poor" credit; anything below 560 is "extremely bad" credit. Any number above 700 is deemed to be excellent. Scores between 600-700 are considered average. Scores lower than 600 are considered poor.
How are Credit Scores Determined?
Credit scores are determined using three main categories: Payment History, Amounts Owed (credit card debt), and Length of Time Since the Last Debt was Obtained. Each category contributes 25% towards the overall score. In addition, there are two additional categories called Utilization (which is an income ratio) and New Inquiries. These contribute 10% each. Finally, Equifax uses a proprietary algorithm to determine your final score.
How Do I Qualify For a Bad Credit Loan?
To qualify for a bad credit loan, you must meet specific requirements. It would be best if you first looked into whether or not you are eligible for a personal loan. If so, you will need to demonstrate that you can afford the monthly payments. Your monthly income should more than cover your monthly payment, or else the lender will not be satisfied.
How Big of a Loan Can I Get Approved for with Bad Credit?
You can apply for as little as $1,000 up to $25,000. But, of course, it all depends on your income and current debts. Lenders usually want to know how long you have been making payments and how many times you have defaulted on other loans. They also consider any outstanding balances on your credit cards and auto loans.
Can I Receive a Bad Credit Loan with a Previous Bankruptcy on my Record?
You cannot receive a bad credit loan if you have previously declared bankruptcy. However, you can still apply for a personal loan. However, you will most likely be turned down. You will probably have to seek private lenders or high-interest short-term loans.
Do I Need a Downpayment for a Bad Credit Loan in Canada?
You do not need a downpayment when applying for a bad credit personal loan. However, some lenders will ask for a security deposit. This is typically equal to 1/2 of the total loan amount. Some lenders may even require a larger deposit depending on their risk tolerance. The purpose of the security deposit is to protect them from losses due to late payments.
What are the Consequences of Non-repayment of Bad Credit Loans?
There are consequences if you fail to make your scheduled repayment dates. Late fees can range anywhere from $10-$100 per day. If you miss multiple payment dates, your interest rates could increase by hundreds of dollars. Also, your credit rating could suffer. This means that it will take longer to obtain future loans.
Should I Use Payday Loans Instead?
These are a form of loan for bad credit, but they come with a high price and should only be used in the direst situations. Check our review of payday loans in Canada.
Also Read:
Bad Credit Furniture Financing Options in Canada
How to Get a Free Credit Score in Canada
---
What are the Best Bad Credit or No-Credit Personal Loans in Canada?
Canada offers bad debt loans and debt consolidation loans for those who prefer to consolidate their existing balances into a single amount, usually at a lower average interest rate, and some borrowers may be eligible for VIP loans from select lenders, usually secured loans that offer extended repayment terms at low-interest rates.
These loans are for borrowers with a good or excellent credit history or who do not have assets. Since there is no collateral, financial institutions provide unsecured loans based primarily on your credit rating, income and past debt repayment history. The interest rates on available loans can also be higher if they borrow from people offering unsecured rather than secured loans.
You should learn more about what is necessary before taking out any loan to make the right decisions in the future and get back to your finances. We also encourage consistent repayment as it can help your credit rebuild over time.
At Lend for All, we are committed to helping people with bad loans get the loans they need to meet their short and long-term financial goals, and with our online loans, you can be successful. Cashco Financial is trying to help you get on the right financial path today with a personal loan to get a good credit rating and qualify for more credit tomorrow. 
Car Loans Canada is one of the Canadian online platforms for finding the best car loan rates, regardless of your credit profile. A rate comparison site like Car Loans Canada allows you to create a free app distributed simultaneously to over 300 lenders. In addition, Acorn Finance will enable consumers to check customized loan offers from several major national lenders without affecting their credit rating.
Online lenders in Canada offering a pre-approval if you are searching for unsecured personal bad credit loans with instant solutions are a good option. Unlike banks that usually lend only to job seekers with high credit ratings and impeccable financial history, alternative lenders in Canada will often accept your bad loan application. In addition, alternative lenders in Canada charge higher interest rates and commissions on bad personal loans because they take more risk when approving a loan.
Millions of Canadians use Loans Canada each year to inquire about lenders, apply for loans and other financial services and make your credit history one of the factors that lenders will examine before approving an application, including your credit history and the amount of debt you have relative to your income.
Many lenders conduct a thorough credit inspection and require a comprehensive application to obtain a loan. Examples of these may require proof of income, identity, address or other financial information. Like most financial products, borrowers must apply with information about their income and accept a loan. In addition, some lenders offer loans to borrowers with a higher credit rating, while others provide a lower credit rating.
Although we recommend a minimum credit score of 670 for the best terms, you can still qualify for a car loan with a lower score if you meet the Debt Income Requirements (DTI) and pay a higher down payment. You usually get interest rates ranging from 6% to 17% on loans if you have good or excellent credit, although the exact interest rates will vary depending on the lender. 
If a personal loan, even with a slightly higher interest rate, helps you pay off your credit cards with an even higher interest rate, then a $ 5,000 personal loan can help your situation. However, while a new installment loan can improve your credit rating by improving the structure of your loan portfolio, a personal loan will only strengthen your creditworthiness over time if you can afford to make payments on time. 
When you apply for a loan, the lender checks your credit history, including whether you have filed for bankruptcy in the recent past and have not paid your debt, which means that you can use them to restore your credit rating. A car loan is a secured loan in which your car is used as collateral. 
However, mortgage loans are issued in lump sums, while HELOCs restrict you to withdrawals as needed. For example, borrowers with poor credit history can apply for loans with an interest rate of 24% or higher, while most traditional lenders offer rates under 12%. This will allow you to protect your payments from an asset so that your lender is comfortable enough to lower your rates, as your payments will be backed by your credit rating and some form of collateral.