5 Top ETFs You Should Look At
Why ETFs are a good choice
Exchange Trading Funds ( ETFs) are considered to be low-risk investments because they are low-cost and hold a basket of stocks or other securities, increasing diversification. We picked for you 5 top ETFS you should look at.
Updated: August, 20th 2021
#1 –
Invesco QQQ ETF (QQQ)
The fund delivered roughly three times the returns of its larger cousin in part because the total number of stocks in the Nasdaq-100 is much smaller than the S&P 500, allowing it to focus more on fewer companies, but also because those individual names did very well – including e-commerce king Amazon.com (AMZN) and tech giant Microsoft Corp. (MSFT), to name two.
#2 –
Vanguard Information Technology (VGT)
One of the best ETFs for technology investments  to buy is this Vanguard fund . Though the list of holdings is big at more than 340 total positions, you won't find a single pharma company, megabank or retailer as you would in the prior index funds. There's more risk here as a result, since your fortunes rise and fall with the fortunes of Big Tech. 
#3- Schwab U.S. Small-Cap ETF (SCHA)
SCHA offers, with a massive list of 1,800 stocks – many of which you won't recognize because it excludes the big corporations that dominate other index funds. Instead, top holdings include companies such as LED light manufacturer Cree (CREE) and cancer-fighting startup NovoCure (NVCR). The ETF comes with an ultra-low annual expense ratio of 0.04%, or $4 for every $10,000 invested.
#4- CI Galaxy Ethereum ETF (ETHX-B.TO)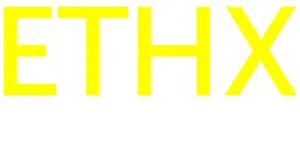 CI Galaxy Ethereum ETF is a top 2021 IPO. The ETF invests directly in Ether, the cryptocurrency built on the Ethereum blockchain.
Key benefits of ETHX will include:
Industry-leading management fee of 0.40%
Convenient way to gain exposure to Ether
Diversification potential, due to the historically low correlation of Ether to most major equity and fixed-income asset classes, currencies and commodities
Secure storage of Ether in a segregated cold storage system, protected in accordance with industry-leading protocol
Can be held in registered plans such as registered retirement savings plans and tax-free savings accounts.
#5 SPDR Gold Shares (GLD)
What GLD offers with an exchange-traded investment that consists entirely of gold bullion whose performance is benchmarked to the precious metal. GLD is up about 25% in the last 12 months. However, the commodity can be volatile and leave investors open to extra risk as it is not as directly linked to tangible metrics like profits and revenues for public companies.