ACDC is ready to rock the World
Don't get misunderstood with one of the most iconic Australian band in the world. ACDC, from its real name Extreme Vehicle Battery Technologies, is a company based in the top sectors poised to have a huge growth: EV battery using AI, and blockchain technology.The Company which recently commenced to be traded on the US side ( September 14th, 2021) could attract a lot of attention and more importantly, please any investors who own this stock.
What is Extreme Vehicle Battery Technologies
ACDC develops a patented Battery Management System (BMS) and it could lead the Company to become the next clean superstock. Their technology provides longer life, more efficient battery use, and more accurate reading. Indeed, their battery will have great features including:
Individual cell replacement with battery pack;
Repair and real-time monitoring of each cell within the entire battery pack;
Remote monitoring;
Artificial Intelligence used to improve systems;
Real-time collection of Metadata Life extension due to smart patented BMS which works and repairs cells.
Extreme Vehicle Battery Technologies is also involved in blockchain technology. EV Battery Tech's blockchain technology gives customers a transparent platform to validate their transactions. If users would like to charge their smart vehicles using cash or crypto, their technology has the capabilities to enable such behavior. In pairing blockchain technology with battery technology, EV Battery Tech has created innovative products and services that are disrupting the battery industry today. Two great technologies combined in one! 
Concept Growth to Revenue
In a market that should reach USD $152.3B by 2025 compared to USD $92.0B in 2020, the opportunities are huge. Still in the crazy opportunities, the energy storage market should hit $546B  by 2035, and we should produce 56 million electric vehicles by 2040. 
In the meantime, ACDC has the right partnerships: Richpower and Daymak.
Richpower is recognized as a global leader in patented BMS and ESS technology and innovation. They have more than  70 patents and software copyrights including 7 authorized invention patents. Moreover, they own more than 20 utility model authorizations, and more than 10 software copyrights directly related to ESS and patented BMS.
Daymak is Canada's largest supplier of LEV's (Light Electric Vehicles). They had  Over $100 Million in sales. ACDC will take over all production of batteries which is over 30% of the manufacturing cost. Daymak partnered with EV Battery Tech and its subsidiary IoniX Pro for all its battery systems.
EV Battery Tech provided an update on its progress with its IoniX Pro Energy Storage Systems:
the Home SmartWall – expected deliveries to commence in Q4 of 2021;
the TITAN EnergyCore – expected deliveries to commence in Q3 of 2021;
the RV Freedom – expected deliveries Q3 of 2021; and
the EV Smart Charger – expected deliveries to commence in Q1 of 2022.
It could be a concern for some investors as it is only projections. But this is just a question of time before the Company gets revenue. 
According to their last earnings report released on Sep 7, 2021, the Company had CAD $3,550,327 in total assets including  CAD $2,200,496 in cash for CAD $1,770,416 in total liabilities. Based on the weighted average number of shares outstanding, which is 388,097,515 shares, the Company reported a $0.01 loss per share.
Throughout the year, ACDC diluted a lot of the shareholder's equity as 98,665,192 shares have been added since January 1st. This dilution includes:
300,000 shares issued for service;
217,392 shares issued for the license acquisition;
25,602,800 shares issued to a private placement;
750,000 shares issued from stock options;
61,795,000 shares issued from warrants exercised
It is a concern mentioned in the earnings report as we could see more dilution incoming because they could need more cash to finance their operations. "Furthermore, the Company does not have sufficient cash to sustain operations for the next twelve months without additional financing."
According to the report, they still have 173,991,800 outstanding warrants with a weighted average exercise price of CAD $0.122 and 3,075,000 stock options with a weighted average exercise price of CAD $0.011.
About the Stock Price, it saw its price reaching a 52-weeks-high of CAD $0.95 on February 9th, 2021, and is now traded at CAD $0.25. 
We can't have a P/S ratio as The Company did not generate revenue during the six months ended July 31, 2021, and year ended January 31, 2021. 
ACDC developed great technology and already has the right partnerships to generate revenue in the future. Like all the breakthrough companies, the lack of revenues could be an issue and trigger more dilution, things that investors fear. But it is only a short-term worry. The world is going toward this type of technology and ACDC is on track to become a leader in this sector. If you want deeper analysis, the video made by Betweenplays is made for you.
Join our Community on Facebook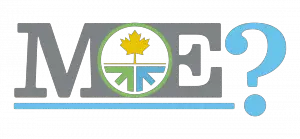 This article solely expresses the opinion of the writer which might be disagreeing with the other writers of Money,eh?
ACDC ACDC ACDC ACDC ACDC ACDC ACDC ACDC