Ayurcann Stock Keeps on Impressing!!
Ayurcann (AYUR.CN) released its earnings on Tuesday and they are convincing more than ever. Trimester to trimester, the company grows at an incredible pace, backed with more robust fundamentals. Indeed, the company reported record sales, a fourth consecutive quarter of positive operating income, and won two leading awards in Canada for Best Extraction and Best Toll Processing facility of the year. It appears to be that Ayurcann is the under-the-radar stock that you should consider investing in before the stock price takes off. Ayurcann is a leading Canadian cannabis extraction company that produces various derivative cannabis 2.0 and 3.0 products in the medical and recreational market.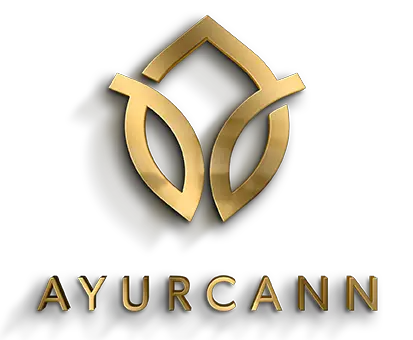 The company's earnings are impressive as we talk about 3 digit growth. They also succeeded in increasing its gross margin. If we make a comparison year-over-year: 
Ayurcann reported revenues of $3.2 million for the three months ended December 31, 2021, compared to $1.5 million for the three months ended December 31, 2020, an increase of 106% YoY and 71% increase over the Q1 for the three months ended September 30, 2021. Revenues for the six months ended December 31, 2021, were $5.1 million, a 115% increase over a similar period in 2020.

Ayurcann reported gross margins of $1.8 million for the three months ended December 31, 2021, compared to $302,000 for the three months ended December 31, 2020, an increase of approximately 500% YoY, maintaining firm control over sales and operating income. Gross margins for the six months ended December 31, 2021, were $2.7 million, compared to $408,000 in 2020, a 569% YoY increase.

What's more is that Ayurcann announced they finished their Phase-2 expansion at the Pickering facility and started production, increasing extraction capacity of up to 300,000 kilograms of biomass and up to 3 million filling and co-packaging capability for cannabis 2.0 and 3.0 products. This data means we will see significant growth in earnings, plus a deeper worldwide exposure for international brands seeking a go-to market strategy, proving the company's legitimacy.
"We are thrilled to see our revenues grow at a steady pace while maintaining strong margins and being responsible to our shareholders. We can confidently say that we fully expect to show continued growth and build on our momentum."

Igal Sudman, Chief Executive Officer
Ayurcann has $1,886,817 in cash for a combination of $9,839,096M in total assets, for only $3M in liabilities.
If we dive deeper into revenue analysis, their B2C brought to the company $599,426, $1,597,925 for the B2B, and $1,022,057 for services. Their most significant expenses represent salaries and wages, office and general, and marketing (respectively $214,427, $231,608, $202,365).
Regarding the total number of shares, there currently are 118,769,391 shares outstanding,  3,113,835 options with an exercise price of $0.17, and 24,918,465 warrants with an exercise price of $0.18. The current stock price doesn't enable the company to exercise these additional assets to leverage more cash.
The stock is currently traded at $0.16 for a market cap of $17M. 
Even if the stock price doesn't reflect the positive earnings shared by the company, we witnessed an increase in the volume. On Tuesday, the stock saw a rise in volume, jumping to 152k shares traded, beating all the different ranges of average volume by 2 or 3 times (47k for ten days AVD, 77k for 50 days AVD). 
The stock price is currently BULLISH. The Simple MA (20) is still above the Simple MA (200): $0.17 vs. $0.16. Moreover, its RSI is only 38, close to the oversold area. These combinations could potentially start a positive trend in the medium-term, buoyed by the trimester earnings that will help the company for the long-term. Shorters (investors betting on the decrease of a company's stock price) understood the stock price isn't going to lower. Throughout time, they reduced their position. It is an excellent indicator for investors to see a skimpy shorts volume. Because of the current worldwide uncertainties, Short-term prices shouldn't deter you. We can witness some roller-coaster rides.
For now, we have several walls centered around $0.18 (exercise price for the warrants). In fact, there are 345k shares included in selling orders. It might lead to a halt in the increase of stock price. On the positive side, it will allow more accumulation around these prices. Beyond these walls, there are no big selling orders, meaning it will be easier for the stock price to get more value with the increased volume combined. So far, the Bollinger bands indicate daily fluctuations between $0.16 to $0.17, but with the increasing volume, positive data, and the walls being cleared soon, we shouldn't see this price for long.
Ayurcann is moving toward the right way. Quants Report defines the stock as very undervalued and gives them a fair valuation of $0.34 (100% upside compared to the current SP). More will come as the company expects further sales with its exclusive partnership brands such as; Innocan Pharma, Her Highness, Joints, Hustle & Shake, Bravo6, Lucky Dragon, and are creating products to meet the demand of Canadian consumers. The company's undervalued position grants investors an excellent opportunity to either invest in the company or add more to their portfolio.
This article solely expresses the writer's opinion who might disagree with the other writers of Money,eh?. Moreover, the writer doesn't own shares of the Company.
ayurcann ayurcann ayurcann ayurcann ayurcann ayurcann ayurcann ayurcann ayurcann ayurcann