3 Reasons why Banxa is a Great Stock
Banxa Holdings (BNXA.V), an Australian Payment Service Provider company that allows users to convert fiat-to-crypto and vice versa, is already up by 46% since its IPO in January.  Banxa is focused on building an internationally compliant fiat-to-crypto payment infrastructure for exchanges, wallets, and other businesses in the space. With the cryptocurrencies taking more and more space, the increase in the total number of transactions, BANXA could see their revenues growing more and more and this is why BNXA is definitely a great stock to buy.
The Expansion of Crypto-Currencies
The sector keeps attracting more and more investors and keeps growing. If we take a look at the platform companies such as Binance, they recorded US$25B in trading volume vs US$6B on January 1, 2021. Moreover the total market value of cryptocurrencies is worth around $2 trillion. Besides, the total MCAP of cryptos still accounts for less than 1% of fiat. This number should keep growing as investors jump in it for many reasons. It can be for taking profit of the high volatility depending certain cryptos, or also to find a refuge from the inflation. In July, the inflation rose to 5% during July for the USD. Some governments are eying the sector too. Countries from Latin America could follow El Salvador for investing in Bitcoin.
A Safe Way to Secure Profit
Banxa doesn't make money by "buying low/selling high" but by taking a commission on each transaction.They currently get between 1% to 3% on order value and 1% to 3% on spread depending on the supplier and the partner (they are in the same range as their competitors). And what we can say is this system is working. According to the company: 
Total Transaction Value (TTV) of $396M for the nine months ended March 31, 2021, an increase of 1,470%, from $25M for the same period in 2020;
Revenue of $21M for the three months ended March 31, 2021, an increase of 1,479% from $1.3M for the same period in 2020;
March 2021 Quarter TTV of $205M, an increase of 93% from $107M for the prior quarter.
But the market is highly competitive. Companies such as Moonpay (250+ partners and 80+ cryptocurrencies) and Simplex (350+ partners and 50+ cryptocurrencies) are direct competitors.
The company has very good fundamentals. Starting from their assets/liabilities, they have $17.64M in assets and $11M in liabilities. 
Moreover, they only have 44,647,769 outstanding shares which is very small, almost 4M stock options and 2.7M warrants which brings to a total of 51.3M fully diluted shares. A very good key data is the % held by all insiders. This number is currently 25% which is very nice as they don't have to dilute because they have cash. But other great key data is they have also 9 other big shareholders which means 50% of all shares are only held by 10 shareholders. Not a lot of companies from miner exchanges can boast to have this insane ratio. About the warrants, the exercise price is weighted at $1.00 enabling the company to raise more cash if needed.
And how is there Price/Sales ratio compared to the rest of the sector ? :
Banxa : 3;
BIGG Digital Assets : 25;
Mogo: 13;
Voyager Digital: 35.
If we just take a look at this number, the current stock price is clearly undervalued. Sometimes it might be because the company isn't expanding fast enough and then the company doesn't attract investors but in this case, Banxa is moving fast and should have its share price upper. It's what Banxa understood and did with the consolated entity.  Endeed, the entity completed a private placement offering for the issuance of 3,749,552 units (comprising 3,749,522 common shares and 1,874,776 warrants, at a price of $C 4.00 per unit, resulting in gross proceeds of $15,635,495 ($C 14,998,208). As right now the stock price is under this, it gives a good indicator of where the stock price should go.
As the whole sector does, the company it intending to grow fast. Just starting by the increase of total transaction volume, the Company reached CAD$78M just for August. It also goes by having new partners and it is what they did during again last month, they signed two new partners which are Hivelly and Bityard. But this is not just it, they plan to Acquire new Crypto licences and registrations globally, add the payment option expansion across LATAM, Asia, MENA & Africa, expand about coins and opportunities in DeFi and NFT space, and grow the B2B customer base.
It is the company in the right sector which will keep evolving. Moreover, their fast moves on partnerships and all their products in the pipeline will enable the company to grow bigger and fast. This is why bing companies such as Binance trust them. Their fundamentals are great and this has to be highlighted. And again, they don't make profit by buying/selling but only on the transactions made.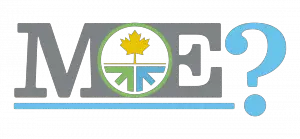 This article solely expresses the opinion of the writer which might be disagreeing with the other writers of Money,eh?
banxa banxa banxa banxa banxa banxa banxa banxa banxa