Could Ventripoint Stock Become a Superstock ?
Ventripoint Stock (VPT.V) has been brought to light to Money,eh? thanks to one of our Facebook group members, John Vizz. VentriPoint Diagnostics is a medical device company that develops and commercializes diagnostic tools that monitor patients with heart disease worldwide. With its 5-year-high reached on April 26th, 2021 with a share price of CAD 0.67, it could only go higher from now on. Moreover, the approval for sale in USA, EU, Canada, and China, offers to the Company a great market opportunity. The Company is currently valued at CAD 80M and their technology could for sure increase this number.

Ventripoint is a medical play. They develop applications for heart disease and imaging modalities which include congenital heart disease, left or right failure and normal hearts. The Company developed a VMS+ 3.0™ product which is way more efficient than the current MRIs (Magnetic Resonance Imaging). Let's sum up all the great characteristics: 
5 minutes scan time VS 60 – 120 minutes  for MRI;
full movements from the patient allowed VS motionless for a MRI;
the image availability is immediate VS 1 to 2 days for a MRI;
the analysis only takes 5 minutes VS 15 – 45 minutes for a MRI;
The capital cost is only $50,000. In comparison, the capital cost for a MRI is between the range of $2 – 4 million.
Their product is convenient, cheaper, and faster to use than the traditional machines. As a personal note, my mother-in-law works at the hospital. When I showed her the technology Ventripoint could provide, she could not believe her eyes.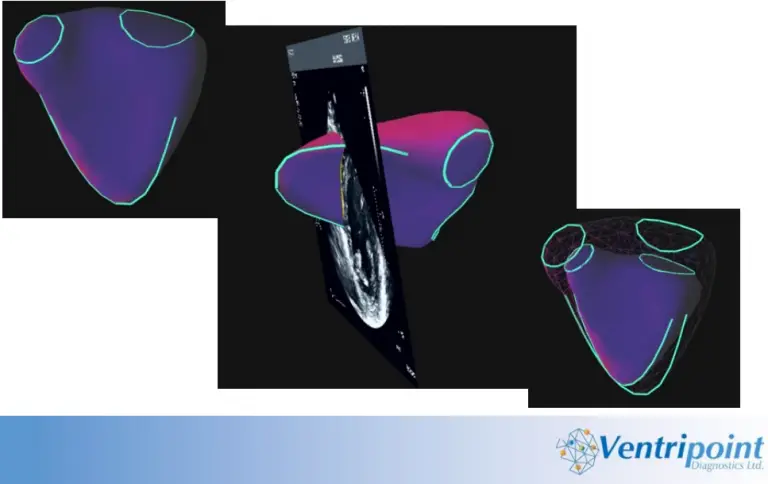 The Company has many ways to generate revenue and to sell its products. The first one is to buy directly the product which costs USD 50,000 with an annual license fee of CAD 5,000. There is also the pay-per-use model to reduce barriers to system acquisition. It works with a lease for $15K/year (first 200 cases free) and then each use costs $50/case thereafter.
16 sites are already completed and 11 are in process across the world. With their technology, they dive into a huge market that could be valued at USD 2Billion.
They also partnered with GEHC (a subsidiary of American multinational conglomerate General Electric). The purpose is to integrate the VMS+-KBR into the GEHC Echopac™ platform. Once everything will be operational, they will launch marketing and sales, starting in the USA.
Then, a lot of opportunities will occur for Ventripoint. As they target between 80 to 100 sites and have an 80% margin, they will become more attractive. They could either expand by themselves or could be acquired by a multinational ultrasound company such as Philips, Siemens, GE, Samsung.
According to their last earnings report released on September 3rd, 2021, the Company reported CAD 3,617,931 in total assets including CAD 3,459,673 in cash. The cash represents a 657% increase year-over-year. Besides, the Company still has a CAD 41,837,653 deficit. For the three-month period ended on June 30th, the company reported a basic and diluted net loss per share of CAD 0.00.
There are currently 138M shares and the Company has 1,260,000 warrants left. They will expire on October 2, 2022, and have an exercise price of CAD 0.115. Regarding the stock options, the Company still has 5,998,750 of it with a weighted average exercise price of CAD 0.13. So if the company needs to raise more cash, we could see some dilution.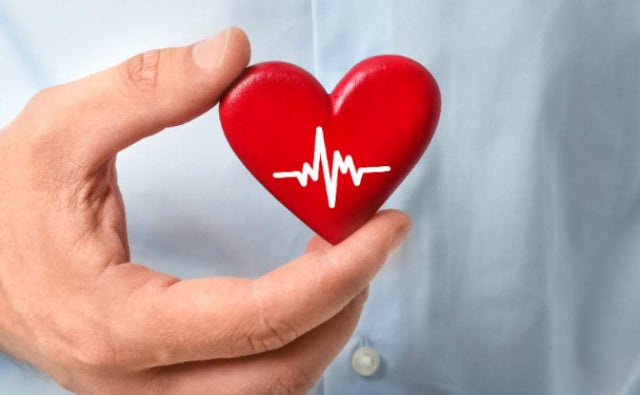 A small concern has been raised by the company in the report:"There is no certainty whether the Company will generate significant revenues or attain profitable operations in the near future and there can be no assurance that it will achieve profitability in the future, as it incurred a loss of $1,970,471 and had a negative cash flow from operating activities of $1,289,657 for the six months ended June 30, 2021, and has accumulated $41,837,653 of losses as at June 30, 2021. The Company's ability to continue as a going concern is dependent on its raising of future required capital, bringing its products to market and achieving and maintaining profitable operations. The outcome of these matters cannot be predicted at this time. As a result there exists a material uncertainty which creates significant doubt regarding the Company's ability to continue as a going concern. 
About the Stock price's fair value, the P/S ratio, which could help us to determine the correct price, isn't currently relevant as investors are eyeing the Company's future sales.
Ventripoint has a low number of shares for an early-stage company. Their partnership with GEHC + the development of sales+ the "acquisition" of new sites should propel the Company to a higher valuation. A higher valuation logically means an increase in the stock price. Where there is a CAD 2.5B market opportunity, Ventripoint's valuation could easily be multiplied by 10. Ventripoint could definitely become a 10 bagger and an awesome return on investment.
Join our Community on Facebook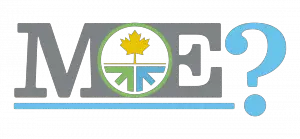 This article solely expresses the opinion of the writer which might be disagreeing with the other writers of Money,eh?
ventripoint stock ventripoint stock ventripoint stock ventripoint stock ventripoint stock ventripoint stock ventripoint stock ventripoint stock ventripoint stock ventripoint stock ventripoint stock ventripoint stock ventripoint stock ventripoint stock ventripoint stock