Is Bitfarms the Number 1 Crypto Stock?
Who doesn't remember when Bitfarms (BITF.V) got introduced to Nasdaq on June 21, opening new opportunities for the Canadian crypto-mining company? The stock has great fundamentals and had an awesome growth since the last year. If you owned the stock more than a year ago, you would have already multiplied your investment by 20. Despite the fact that the company's valuation is directly correlated to Bitcoin's value, it is a great investment as analysts predict new highs for the most famous crypto coin. That being said, is Bitfarms the n1 crypto stock?
Bitfarm's mining production is impressive and they keep on improving. For August only, the Company mined 354 bitcoin. If base the Bitcoin's value at USD 45k, it represents almost USD 16M mined in just a month! Moreover, they currently mine around 10 Bitcoin a day. In a news report, they also mentioned these information: 
Mined 745 Bitcoin in the first two months of the third quarter, equivalent to approximately 98% of Bitfarms' entire second quarter Bitcoin production.

Mined 2,102 Bitcoin in the first eight months of 2021.

Deposited 2,028 Bitcoin into custody through September 1, 2021, representing approximately 96% of the Company's Bitcoin production this year and valued at approximately US$101.4 million based on a Bitcoin price of US$50,000.
If you think the beginning/mid-2021 was a good year for Bitfarms, just wait for the end of the year and 2022:
Bitfarms is scheduled to receive its first delivery of 7,230 Bitmain S19j Pros before the end of September. The additional 723 Petahash per second represents an approximate 50% growth from the Company's existing network hashrate of 1.4 Exahash per second

Bitfarms' Cowansville, Quebéc, facility is now operational and expected to be running at full capacity by the end of September. This is expected to contribute approximately 100 Petahash above the current production level.

The Company agreed with the City of Sherbrooke, Québec, on a comprehensive plan to accelerate the utilization of all 96 MW of power in new, state-of-the-art facilities in the City.

At the beginning of September, Bitfarms continued its geographic expansion with the signing in Paraguay of a five-year lease with an annually-renewable power purchase agreement to secure 10 MW of green hydro electrical capacity at the competitive rate of 3.6 US cents per kilowatt hour. The new Paraguay facility will be used to house approximately 3,000 used miners capable of 150 Petahash per second and is anticipated to be fully operational by December 2021. If the site were fully operational today it would be producing Bitcoin at a cost of approximately US$7,850 per coin. The Company continues to pursue other opportunities within Paraguay to increase it productive capacity
On their last earnings report on August 16, the Company mentioned a cumulated deficit of USD 33,4M, a total current asset of USD 85,7M including USD 36.2 in cash. For the three months ended June 30, Bitfarms reported a total comprehensive loss of USD 8,80M leading to a USD 0.02 loss per share (basic and diluted).
Besides, their economic system is strong and institutions understood it. 51 institutions currently own this company's stock, representing 20.8% of the float (34.8M shares). Insiders have their word to say too because they have strong ownership. They own 38M shares for 23% of the total outstanding shares. Bitfarms has 168M outstanding shares and 127M shares are on the float.
The Company still has 4,055,600 stock options left with a weighted average price of USD 3.19. The contractual life of these stock options is 4.5 years.
The average volume has recently decreased as the 10-day AVD has an average of 1M shares traded versus 1.5M for the 50-day AVD. It can be because recently steadied around USD 43k and investors wait for some movement coming from the crypto-currency.
The stock is currently traded around CAD 5.5. It had a 52-weeks-low of CAD 0.30 and a 52-weeks-high (all-time high) of CAD 9.34 reached on August 21, 2021.
If we focus on its fair valuation, Bitfarms' P/S ratio is one of the lowest of the whole crypto-mining industry (10.8). In comparison, the following companies have a P/S ratio of:
DMGI: 19
HIVE: 20
CSTR: 77
HUT: 21
If we just compare these numbers, Bitfarms is clearly undervalued and could be traded higher according to the market competitors.
Even if the price is hovering around CAD 5.58, the company has one of the best fundamentals of the whole sector, is Avant-guard (first crypto mining company to be traded on Nasdaq), and with the Bitcoin that could reach new highs in the incoming future, Bitfarms is well-positioned to grow more and faster. Its P/S ratio is one of the lowest and institutions dived in the Company's shares. It was already part of the best crypto plays before, but now it could clearly become the number 1. The short term can be harsh as China hampers Bitcoin but this is only on a small timeframe. In long term, Bitfarms will definitely come big and will please all the investors who believed in the company.
Join our Community on Facebook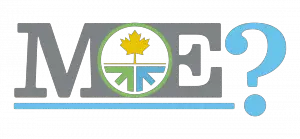 This article solely expresses the opinion of the writer which might be disagreeing with the other writers of Money,eh?