More News For Cannibble Stock (PLCN.CN)
Since its IPO, Cannibble stock (PLCN.CN) went on a downtrend, witnessing a 66% loss. Besides, recent news indicates the management board does a lot of work backstage and the company's valuation should pick up. Cannibble Foodtech is a cannabis and food product company, that develops, produces, and distributes premixed foods, beverages, nutritional supplements, and spices enhanced with cannabidiol (CBD) for the recreational market in Las Vegas, Nevada, and Florida in the United States.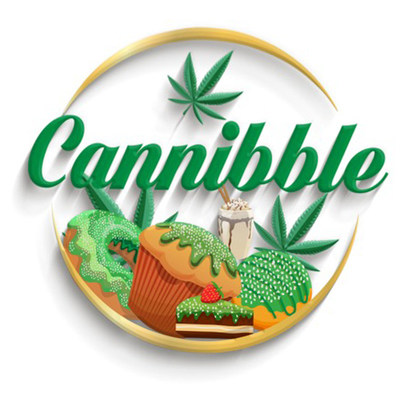 Cannibble is still an underdog in the industry, but its recent news releases confirm that the company is building a great range of products for its future.
On March 31, 2022, the company shared:
Cannibble  has received a large reorder from an existing client in Las Vegas, Nevada. The client, a chain with sales points for premium adult frozen drinks infused with hemp ingredients, placed the order for roughly two tons of unique powder mix products developed by Cannibble in five different fruit-flavors infused with hemp ingredients. The reorder announced today comes on the heels of the Company's first commercial order from a leading US-based supermarket chain within the last two weeks. That order was for two of Cannibble's products: The Pelicann™ protein brownie mix and chocolate cake mix."
This great news was followed by more impressive news shared two weeks before: 
Cannibble received its first commercial order from a leading US-based supermarket chain. The order was for two of Cannibble's recently developed products, The Pelicann™ protein brownie mix and The Pelicann™ protein chocolate cake mix. The initial order for these products will be sold in seven store locations.
It is important for shareholders to know how big the sector Cannibble is in. The CBD-infused Products Market is expected to reach $216.8 billion by 2028, at a CAGR (Compound Annual Growth Rate) of 45.6% during the forecast period, 2021-2028. This CAGR might be the most significant growth compared to other sectors. This positive data will bring more exposure and growth opportunities to companies.
In an article released by Yahoo Finance about US Hemp CBD Market:
U.S. hemp-derived CBD market will reach $5.3 billion in retail sales in 2021. This would imply 15% growth over 2020 sales of $4.6 billion.
The market for CBD products is projected to grow into a $20 billion market by 2024—and the growth of that is expected to primarily come from beverages and edibles, according to data from BDS Analytics and ArcView Market Research.
Drinks and gummies are expected to be the fastest growing product types in 2021, with 71% and 44% value growth, respectively.
Share Structure/Fundamentals
The company has excellent fundamentals. Founders own 16.2M shares, representing 74.7% of the float (21.7M issued shares). Private investors own the rest. An interesting piece of data is the exercise price for the warrants. A trigger at $1.4 represents a 451% upside compared to the current stock price.
Regarding dilution, the stock will not be exposed much. With only 2.5M warrants, the company has 24M shares fully diluted. This low number will mean we can witness considerable variations in the stock price. It will be interesting to see if the company will keep this share structure over time or if the management board will do private placements to increase their cash positions and dilute the share structure.
The stock is currently traded at $0.31 for a  low market cap of $7M. More exposure, more products, and more volume will significantly increase the market cap and, as a result, the stock price. 
We might see low volume for some time. Because of the market uncertainties and with tensions between Russia and the rest of the world, many companies saw their daily volumes decreasing. Far from its $0.93 IPO price, the stock bottomed to $0.20 before going back to $0.31. This type of selling pressure is typical for newly traded companies as it is triggered by private investors converting their shares for cash. There are not significant walls for the stock price, meaning that any considerable news will significantly impact  the market cap.
Regarding the fundamentals, it will be essential to look at the subsequent earnings to see how healthy the company, the sales, cash in hands, and expenses are. The company is newly publicly traded; we cannot find SEDAR filings yet.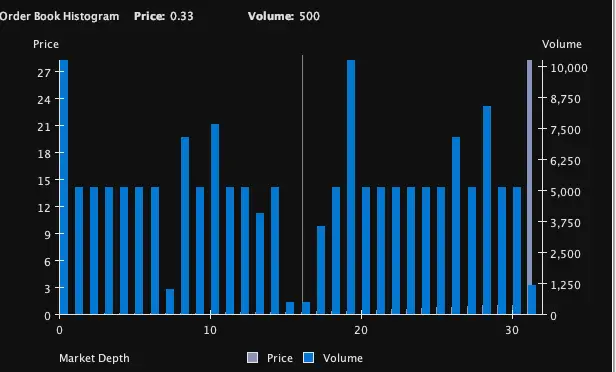 The company recently announced new orders for its products, meaning its revenue will grow. The company's share price underwent the downtrend. The current consolidation is around $0.30, it is safe to say it is an excellent opportunity for investors to take a stake in the company. Future earnings will be attractive as they will show where the company is positioned financially.
This article solely expresses the opinion of the writer which might be disagreeing with the other writers of Money,eh?. Moreover, the writer is not involved in PLCN, and does not own shares of the Company .
cannibble stock cannibble stock cannibble stock cannibble stock cannibble stock cannibble stock cannibble stock cannibble stock cannibble stock cannibble stock