PROSPECTOR METALS FINDS IT "TOOGOOD" WORKING IN NEW FOUNDLAND
Prospector Metals (PPP.V) is a Canadian financed exploration company that started trading on the TSXV since April 8th. The company has many highlights with three drill-ready projects and a full pipeline of recently staked claim blocks. Prospector Metals is focused on district scale early-stage gold and base metal projects; which are cost effective. Their core objective is to create a transformational shareholder value through the discovery of new mineral districts. The company is involved in many projects throughout Canada.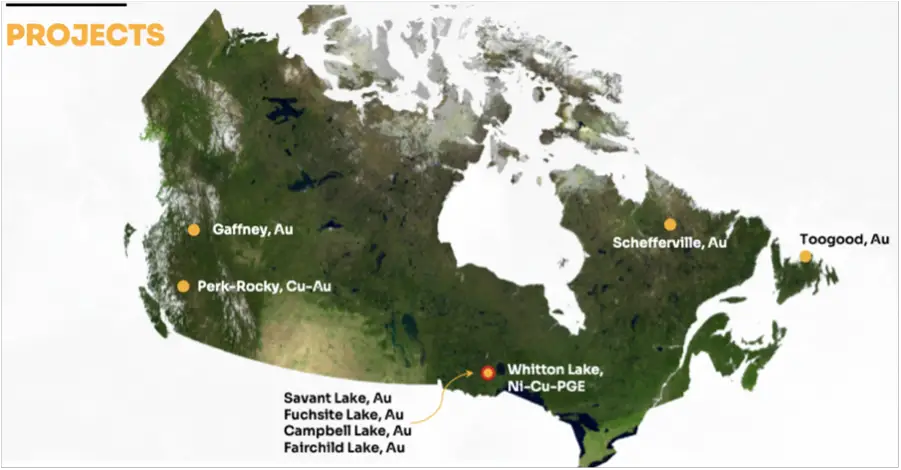 Prospector Metals' projects
Toogood, Newfoundland
The company owns 100% interest of an area of 11,825ha located approximatively 65km North of Gander, Newfoundland. High grade gold has already been discovered in initial exploration programs. To date, the LiDar, an airborne magnetic survey are completed. Stripping, trenching and chip sampling at Quinlan, Titan and the new Sherwood showing are completed and assays are pending.
Whitton Lake
The Witthon Lake Project is 100% owned and located within 20 km of Impala's operating Lac des Iles platinum-palladium-nickel-copper mine. The project  exhibits multiple magmatic sulphide and VMS type targets: Whitton, Roadcut, Wagg, Broddy
Savant Lake
The company can earn up to 70% of the property. The Savant Lake property is 22,900ha wide. This project has a high-grade gold mineralization over a 10x10km area.  Still in the early stage, the Savant Lake project has volanogenic massive sulphide targets that need to be drilled.
Prospector Metals can earn a 70% stake in Savant Lake if the company spends $200k, gives 8M shares, and commits to spends $2M in work. Furthermore, the company will have to make an additional payment of $50k and 2M shares to New Dimension if mineral resources in excess of 1 million oz of gold is defined on the property.
The company also has numerous other projects in their pipeline including:
The Fairchild Lake gold Project: 100% (earn-in) interest in the 2,228 ha (22.8 km2);
The Fuchsite Lake Gold Project: 100% (owned) interest in the 3,744 Ha;
The Gaffney Project: 100% (earn in): Interest in 8,172 Hectare (82 km2)
The Schefferville project: 100% (owned)
The Perk-Rocky project: 100% (earn in)
The Campbell Lake Gold-VMS project 100% (earn in)
Recent News Shared by Prospector Metals
On April 11th, PPP gave updates on drill programs in Newfoundland and Ontario. The first program is expected to begin in May, on the Toogood project in Newfoundland. The company plans to drill 2,500m. Prospector Metals did trenching and showed the presence of hot rocks with results yielding up to 37.14 g/t Au over 0.8m at Titan, and 10.98 g/t Au over 3.45m at Quinlan.
"We are very excited to begin the first ever drill campaigns at our Toogood Gold Project in Newfoundland, Savant Lake, and Whitton Lake Ni-Cu-PGE Projects in Ontario.  These projects have been advanced systematically by our top-tier technical team from grass-roots exploration through to drilling and offer credible opportunities for a major discovery." 
Explorations will start early May at the Savant Lake Gold, with drilling targeted for Q3, 2022. In this project, high-grade gold up to 139 g/t Au has been sampled at multiple locations. A multi-year exploration permit has been issued at the beginning of April, 2022.
On April 21st, 2022, Prospector Metals shared updates about the Schefferville Gold Project. The exploration program will occur in two phases. The 1st phase has a $1M budget and will encompass a detailed aeromagnetic survey, followed by intricate mapping, stripping, and sampling. Then, the company will start the second phase with drilling in the fall of 2022.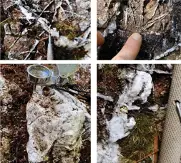 Share Structure/ Fundamentals
The stock is currently traded at $0.55 for a $30M market cap. The stock's 52-weeks high is $0.19 and has a 52-weeks low is $0.48. The stock is currently down 8% Year-overYear.
The company has 54.5M shares outstanding for 69.4M shares fully diluted. This is positive data as in most cases, companies traded on junior exchanges have more than 100M shares fully diluted. Out of all the shares outstanding, 20% are owned by insiders/advisors, 11.7% by Crescat Capital, 4.8% by Eric Sprott, and 3.5% by institutional companies. This leads to 32.7M shares available for the retail investors, or 60% of the total number of shares outstanding.
There are 4.3M options and their average exercise price is $0.63. Concerning warrants, the company holds 10.6M of them and their average exercise price is $0.93. On their latest financial statement (for the nine months ended September 30, 2021), the company reported a strong balance sheet. Indeed, the company had $13.5M in total assets for no debt.
The company's most recent private placement was closed on April 8th, for a gross proceed of $3.4M, through 3.6M shares issued at a deemed price of $0.60, and all units linked to a warrant with an exercise price of $0.90. If the share price is equal or greater than $1.20 for 10 consecutive trading days, the company will have the right to accelerate the warrants' expiry date.
Bottom Line
The company is starting its drilling campaigns in 2022. Positive results will drive the stock price up significantly. With all its pipeline projects, the company is will potentially provide more positive results, and augment its market cap.