Check our "Stocks To Watch", those which had outstanding news, our most watched stocks by our community, stocks with momentum and categories underneath to diversify your portfolio !

Sector:
Technology
 Software—Infrastructure
 AMPD Technologies , has entered into a binding Memorandum of Understanding with Unleash Future Boats GmbH , for CAD $1.8 million in revenue to AMPD as part of an anticipated broader collaborative relationship between the two companies. UFB are experts in water-based autonomous transportation and recipients of the Regulatory Sandbox Innovations Award by the Federal Republic of Germany.
AMPD Technologies will be developing and manufacturing four Computing Containers which will then be shipped to Schleswig-Holstein in Germany to commence "Proof of Concept" trials on a government-approved 42 km test field Schlei for autonomous ships. This agreement marks an exciting new vertical for AMPD Technologies in the zero-emission, autonomous, maritime vessel market. The global autonomous ships market size was estimated to be worth USD $5.8 billion in 2020 and is projected to reach USD $14.2 billion by 2030, at a compound annual growth rate (CAGR) of 9.3% from 2020 to 2030.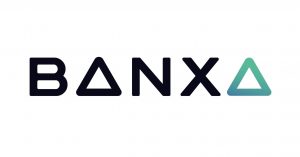 Sector : 
Technology
 Information Technology Services
Banxa enables WonderFi customers to utilize local payment and banking options with less friction, fewer fees, and better fraud protection. Users are able to easily and securely convert fiat currency to cryptocurrencies and back again.
Banxa's solutions also provide many important benefits to WonderFi's gateway platform, including higher conversion rates along with rigorous compliance and risk management across countless geographies.
Kevin O'Leary, Strategic Advisor and Investor at WonderFi, said of the partnership: "With regulatory interest in crypto rapidly increasing around the world, it is more important than ever for Web3 to embrace best-in-class compliance and risk management. Our partnership with Banxa provides this assurance for our customers across the globe."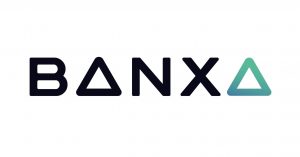 Sector: 
Technology
 Information Technology Services
Banxa Launches Local Payments in Turkey, and Releases Market Leading Crypto 'Sell' (Off-Ramp) for Stablecoins With Top Global Exchanges
Key Highlights:
Launch in Turkey enables all Turkish users in our partners' networks to buy crypto directly with local bank transfer

Crypto sell feature expanded to stablecoins for major exchanges

Signed 12 new partners in May including AAX and Sayl.Finance

AUD$88 million (USD$63 million) in Total Transaction Value (TTV) for May 2022, in line with market volumes; up 11% MoM
Weekly Most Watched Stocks by our Community