Where is the great HITI stock at now ?
After the Company released its earnings, the HITI stock dropped 5% at the bell opening following a 10% drop despite having strong news, and released a lot of important key data before the earnings. But is this drop really justified ? It might be justified as short term investors eyed for a bigger growth. But long ones might have enjoyed these earnings as the Company straighten its position as a leader in the Cannabis industry.
It would be good to mention the highlights of their quarterly reports first: 
Revenue increased by 99% to $48.1 million in the three months ended July 31, 2021, compared to $24.1 million in the same quarter last year. The third quarter of 2021 financial results incorporate the acquisition of META Growth Corp. ("Meta") on November 18, 2020, Smoke Cartel, Inc. ("Smoke Cartel") on March 24, 2021, Fab Nutrition, LLC. ("FABCBD") on May 10, 2021, and DHC Supply LLC. ("DHC") on July 6, 2021.

As of today, Cabana Club membership has grown by 45% to approximately 221,127 (June 28, 2021 – 151,240) due in large part to the success of our 'One Stop Shop' accessories promotion.

Gross profit increased by 75% to $16.7 million in the three months ended July 31, 2021, compared to $9.5 million in the same quarter last year.

Gross profit margin in the three months ended July 31, 2021, was 35% compared to 40% in the same quarter last year.

Adjusted EBITDA for the three months ended July 31, 2021, was $1.5 million compared to $3.4 million for the same quarter last year. The decrease in adjusted EBITDA was primarily due to expenses related to the up listing of the Company's stock to Nasdaq including directors' and officers' liability insurance premiums, Nasdaq listing fees, one-time professional fees, and additional human resources to support the integration of newly acquired companies. As a result of the up listing to Nasdaq, the Company became a non-venture issuer resulting in higher compliance requirements.

Geographically in the three months ended July 31, 2021, $38.4 million of revenue was earned in Canada, $9.6 million in the United States and an immaterial amount internationally.

Revenue from the United States increased to $9.6 million, compared to $5.7 million for the second quarter of 2021, representing a 69% increase sequentially.

Segment-wise in the three months ended July 31, 2021, $46.3 million of revenue was generated by Retail, $1.8 million by Wholesale, and an immaterial amount by Corporate.

Cash on hand as of July 31, 2021, totaled $26.6 million compared to $7.5 million as of October 31, 2020.
Among all these informations, the one that really caught my attention is they increased by 69% their revenue in the US. They already have 3 on the 5 best e-platforms and the legalization in the US is a matter of time. With all these ingredients, it should propel their revenues up in the future.
More Institutions and Coverage
Even if the current stock price doesn't show it, the Company showed and shows a lot of interest from institutions. No less than 27 institutional owners are involved into HITI stock. To date, the latest in is ETFMG Alternative Harvest ETF. Moreover, the big bank Desjardins initiated coverage on High Tide with a buy rating, with an announce price target of C$15. Right now, the stock is clearly under the buy rating price to begin with, and is way more undervalued than its peers according to their fundamentals. This why if you currently own HITI stocks, you shouldn't be worry as institutions and coverage is here.
More development from the company
Recently, the Company initiated more and more growth opportunities regarding their products. Let's take a look at them. To begin with, High Tide entered into private label partnerships for Cannabis 2.0 products. But what does it mean ? Well it means they have a partnership with  Heritage Cannabis Holdings (Heritage) (CSE: CANN) , an industry-leading and vertically-integrated cannabis provider, and Loosh Inc. dba Loosh Brands, a privately held, next generation cannabis edibles and finished goods manufacturer. As per the terms of the agreements, and pending listing approval, Heritage and LOOSH will manufacture High Tide's "Cabana Cannabis Co." branded shatter and THC gummies, respectively, for distribution in Ontario, Manitoba, Saskatchewan and Alberta with the potential to expand into additional Canadian jurisdictions in due course.
They also revealed design concept for Cannabis chop Club retail value brand. In numbers, it means great improvements: 
In comparison to Canna Cabana and High Tide's other retail outlets, which are typically 1,500 to 2,000 square feet in size, our new value concept will be more compact with an average retail footprint of 1,000 to 1,200 square feet.

The estimated build costs for the new concept are expected to be between $125,000 to $150,000 instead of $265,000 to $350,000 for a typical Canna Cabana store.
They also keep opening new stores. They continued to expand with New Manitoba Retail Cannabis Store. They currently have 94 places and intend to reach 100 by the end of the year. According to the CEO: "We expect to continue growing our retail portfolio across Canada in the coming months and are hopeful that we will reach the 100 store milestone, with a focus on Ontario, before the end of this month."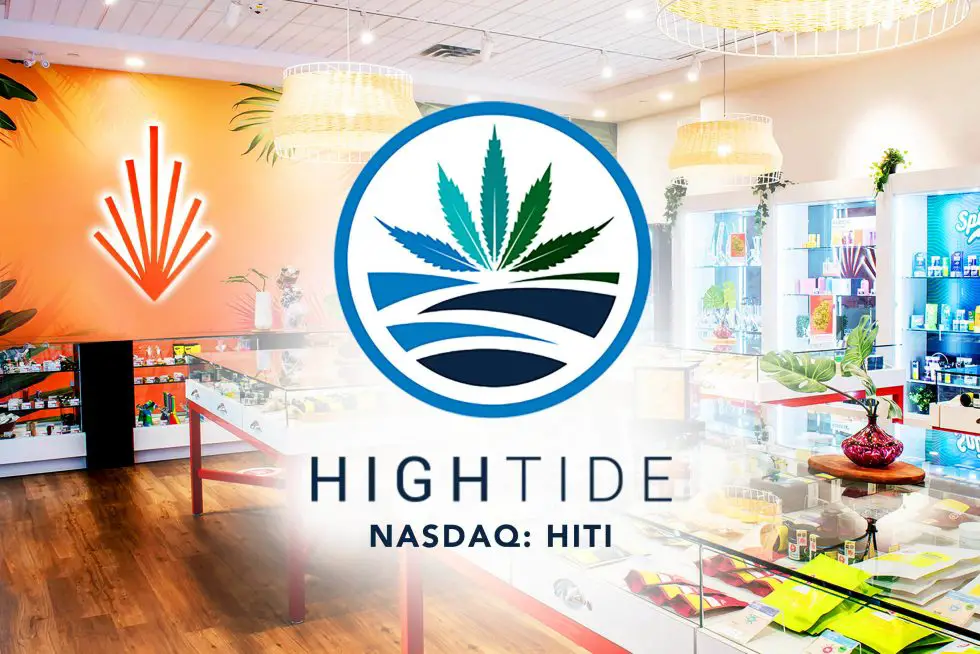 Even if the stock price didn't follow the good earnings, we should remember the company keeps growing at a good pace AND with a positive EBITDA. Even if in short term the stock is in the red, this stock is still very great for the long term as it is positioned as one of the cannabis leaders in North America.
This article solely expresses the opinion of the writer which might be disagreeing with the other writers of Money,eh?
hiti stock hiti stock hiti stock hiti stock hiti stock hiti stock  hiti stock hiti stock hiti stock  hiti stock hiti stock hiti stock  hiti stock hiti stock hiti stock