Why You Should Buy High Tide Stock
High Tide Stock (HITI.V), a retail cannabis company, is currently under the spotlight. Indeed, by joining the NASDAQ, High Tide becomes the first publicly traded retailer cannabis company to join the American exchange. Moreover, HITI is the most profitable Canadian retailer of recreational cannabis as measured by Adjusted EBIDTA. 
The Cannabis Sector, A Rising Market
According to MjBizDaily, Canadian sales of legal recreational cannabis totaled 2.6 billion Canadian dollars ($2.08 billion) in 2020, as December sales increased from a relatively sluggish November.
Licensed marijuana retailers across the country sold CA$298.4 million worth of cannabis in December, up 14.3% from November, according to new retail trade data released Friday by national data agency Statistics Canada.
Canada's 2020 total represents a 120% increase over 2019 cannabis sales, which were valued at CA$1.2 billion.
The December figure caps off a year of mostly sequential monthly growth for recreational marijuana sales in Canada as new stores opened in many provinces. Monthly sales declined only in February, April and November.
December sales increased over November's levels in every province except Saskatchewan.
Canada's four largest cannabis markets – Ontario, Alberta, Quebec and British Columbia – accounted for more than 84% of the country's legal recreational marijuana sales in December, with monthly sales totals and month-over-month growth as follows:
Ontario: CA$94.6 million (up 14.2%).
Alberta: CA$63.8 million (up 18.2%).
Quebec: CA$50.8 million (up 13.1%).
British Columbia: CA$42.5 million (up 16.5%).
High Tide, A Company Bound to Succeed
Hight Tide is expanding fast and well. Their numbers are talking for themselves. After the first quarter's earnings being released, HITI proved they are right on track to succeed:
Revenue increased by 179% to 

$38.3 million

 in the first quarter of 2021 compared to 

$13.7 million

 in the same quarter last year. The first quarter of 2021 financial results incorporate the acquisition of META Growth Corp. on 

November 18, 2020;

Gross profit increased by 208% to 

$14.8 million

 in the first quarter of 2021 compared to 

$4.8 million

in the same quarter last year;
Geographically in the first quarter of 2021, 

$34.2 million

 of revenue was earned in 

Canada

, 

$3.9 million

 in 

the United States

 and 

$0.2 million

 internationally.
We can focus here on 2 data: the first one is META Growth Corp. Buy acquiring META.V, High Tide became the country's largest pot retail chain.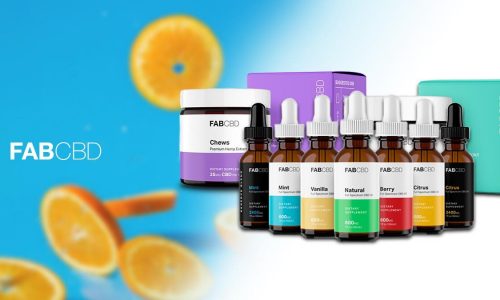 The second key data is "only" $3.9 million revenue in the United States. Besides, the introduction to Nasdaq AND the rapid growth of the American market ( USD 9.1 billion in 2020 and is expected to expand at a compound annual growth rate (CAGR) of 26.7% from 2021 to 2028 or USD 60B) should propel HITI's market valuation. The board worked a lot on how to develop the American market and the latest action they did is the acquisition of the CBD E-Commerce Retailer FABCBD. FABCBD is a very strategic acquisition because:
FABCBD generated 2020 revenue of

US$10.8 Million

 and EBITDA of 

US$4.3 Million

– with each metric having more than doubled in each of the past two years.
In 2020 FABCBD had over 1.3 Million online impressions
Average order value of

US$91.90.
Moreover, they had also a very strategic acquisition : Smoke Cartel Inc.  Smoke Cartels shows strong numbers:
One of the most searchable websites of its kind with 7 million site visits;
Over 110,000 orders last year;
Providing High Tide with access to Smoke Cartel's database of over 1 million email and social contacts.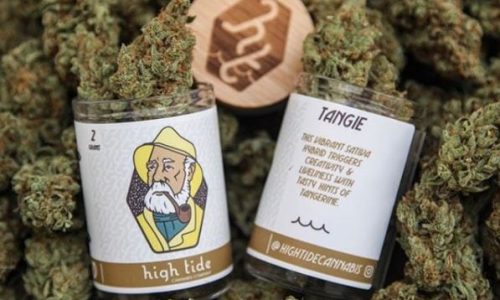 Talking about retail stores, HITI expands fast. They owned 85 stores and have just opened 2 new stores in Alberta bringing the total number to 87 stores spanning Ontario, Alberta, Manitoba and Saskatchewan. But this is not just it. In their last Private Placement, the company raised $23M CAD when they were supposed to raise originally $15M CAD, so 7 more millions. With all this cash in their hands, they could either plan to expand more when their target is to open 110-120 stores by end of year and/or acquire new companies.
How is HITI traded compared to its peers ?
A good indicator to see the faire valuation of a company and how it is behaving compared to its peers is the P/S ratio. 
Let's compare HITI's Price/Sales ratio to other big names of the market.
Current Price/Sales: 22.50
Currrent Price/Sales: 16.87
High Tide is currently traded at $10.80 CAD with a P/S of 4.86. If we compare to the P/S of Canopy (22.5), HITI's stock price could be traded at $50. There is no doubt High Tide will reach these range of price. The question is when. The next earning should help to propel to this new range of stock price.
To finish with these words, HITI could be possibly a "10 bagger" as the Reddit would say. They have great fundamentals, cash in their hands,  have their foot in Canada as a leader and in the USA with smart acquisitions. This is why you should invest in HIGH TIDE.
high tide stock high tide stock high tide stock high tide stock high tide stock high tide stock high tide stock high tide stock high tide stock high tide stock high tide stock high tide stock 
This article represents the opinion of the writer, who may disagree with the other writers.