With Edison Stock, Join

the Hot 2022 Lithium trend!
Lithium is currently the hotspot and the Edison stock (EDDY.V) is riding the wave! The stock is currently up by 75% year-over-year but this could be only the beginning. Indeed, the demand for lithium will increase over time.  Rising demand for electric vehicles will drive the growth of the lithium market, as the number of new registrations for hybrid and electric vehicles powered by rechargeable lithium batteries is increasing rapidly.
A Fast Growth for the Lithium Sector
You probably saw this in the news last summer, many governments want to democratize the EV for our day-to-day life. In the US, Democrats are pushing aggressive climate goals to have a majority of U.S.-manufactured cars be electric by 2030 and every car on the road be electric by 2040.
Also, a lot of big corporations are diving into this sector. We could highlight on the American side Apple who wants to launch a self-driving EV in 2025 with a custom chip or Lyon Electric on the Canadian Side who IPOd last year.
Demand for lithium will increase by 130% between 2020 and 2025. In 2020, electric vehicles were accounted for approximately 39% of the general demand. This share is expected to increase to well over 60% by 2025. The remaining 42% is split for batteries in consumer electronics, energy storage batteries and a variety of industrial processes. In 2030, global demand for lithium carbonate is expected to reach 1.79 million tons. Electromobility will strongly influence the demand for batteries and thus also lithium consumption.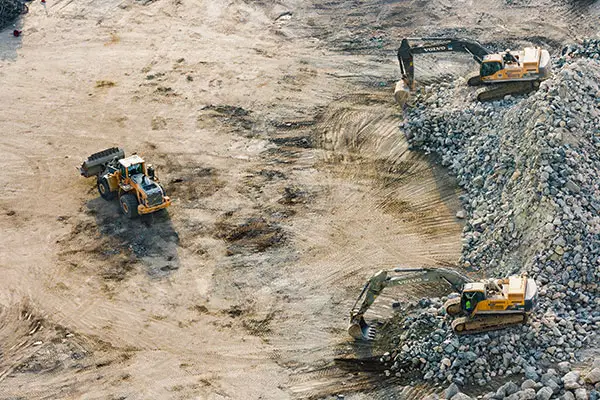 Don't get misunderstood by its full name, Edison Lithium is involved in lithium and…cobalt!
Lithium Project
On June 17, 2021, EDDY announced they acquired Resource Ventures S.A., an Argentinan corporation that owns over 148,000 hectares (365,708 acres) of prospective lithium brine claims in the province of Catamarca, Argentina, for a purchase price of $1,850,000.00 paid by the issuance of 10,000,000 common shares of the Company at a deemed price of $0.185 per share.
SALAR DE ANTOFALLA ("ANTOFALLA") 
Described by the company:
Located less than 20 km west of Livent's producing lithium operation (fka FMC Corporation; Livent is Argentina's largest lithium producer) in northern Catamarca Province, the Antofalla Salar hosts one of the largest lithium-bearing basins in the region. It is over 130 km long and varies between 5 km and 20 km across. On September 12, 2016, Albemarle Corporation, the world's largest producer of lithium, announced that it had acquired from Bolland Minera, S.A., a large private mining company, exclusive exploration and acquisition rights to a claim block located in the center section of the Antofalla Salar. At that time, Albemarle publicly stated its belief that Antofalla has the third largest lithium brine reservoir in the world.
SALAR DE PIPANACO ("PIPANACO")
Described by the company:
ReVe's claims in the Pipanaco Salar consist of over 41,000 hectares (101,311 acres) of core areas in this salar, which is located approximately 50 km due west of Catamarca city. These properties are in the very early stages of exploration with minimal surface samples having been collected to date.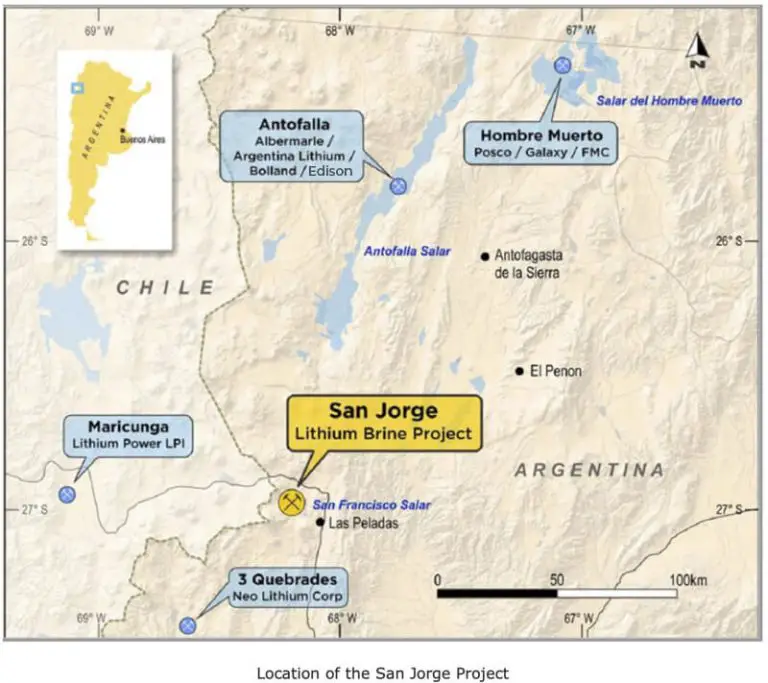 Cobalt Project
The Cobalt Project is located near the Town of Cobalt in Northeast Ontario, Canada. The project hosts three mines (Thomas Edison, Shakt-Davis and Cobat-Kittson mines). The deepest extending is down to 628 feet, and over 2,500 feet of lateral workings. Historic reports from the Shakt-Davis mine indicate values of 1.5% Co over 1.37 metres and select grab samples returning up to 4% Co and 93.3 g/t Au. Locally significant nickel, copper and to a lesser extend lead, zinc and bismuth also occur within the quartz-carbonate veins.
The Shakt-Davies mine saw intermittent development between 1906-1964. There hasn't been any production yet, but historic reports show valuable data:  1.5% cobalt over 1.37 meters and select grab samples returning up to 4% cobalt and 93.3 g/t gold. More recent sampling (1987) of the mine waste pile by the Ontario Geological Survey personnel returned 0.25% cobalt, 0.75 % nickel, 0.05% copper and 3.4 g/t gold.
Share Structure/Fundamentals
According to their last financial statement, the Company had $4,3M in cash for only $120,014 liabilities.As I write this article, the share price is currently at $0.14 with a current market cap of $14M. It is halfway between its 52-weeks low ($0.05 reached on  January 18th, 2021) and its 52-weeks high ($0.25 reached on February 22nd, 2021).
To check the valuation, we will use the Price-to-Book ratio ( Traditionally, any value under 1.0 is considered a good P/B value, indicating a potentially undervalued stock. However, value investors often consider stocks with a P/B value under 3.0).Eddy's P/B ratio is 1.45, meaning the company is undervalued. This ratio makes the company even more attractive when we compare it to other companies. American Lithium's P/B  is 6.84, Lithium Americas' P/B is at 7.69, and Rock Tech Lithium's is at 27.95.
Regarding the stock's momentum, the stock is currently in a slight downtrend phase with the Simple MA 20 (in blue) crossing down under the Simple MA 200 (in red). The RSI also proves the downtrend as it is currently at 46, and gets closer to the oversold territory. The Bollinger Band indicates us the stock should trade sideways between $0.13 to $0.16.Besides, any positive news or bullish action from the lithium sector will enable EDDY to gain momentum and start an uptrend.
There are currently 114,881,311 shares outstanding, 5,950,000 options (weighted exercise price $ 0.17), and 34,234,780 warrants (weighted exercise price $ 0.18)for a total of 155M shares fully diluted.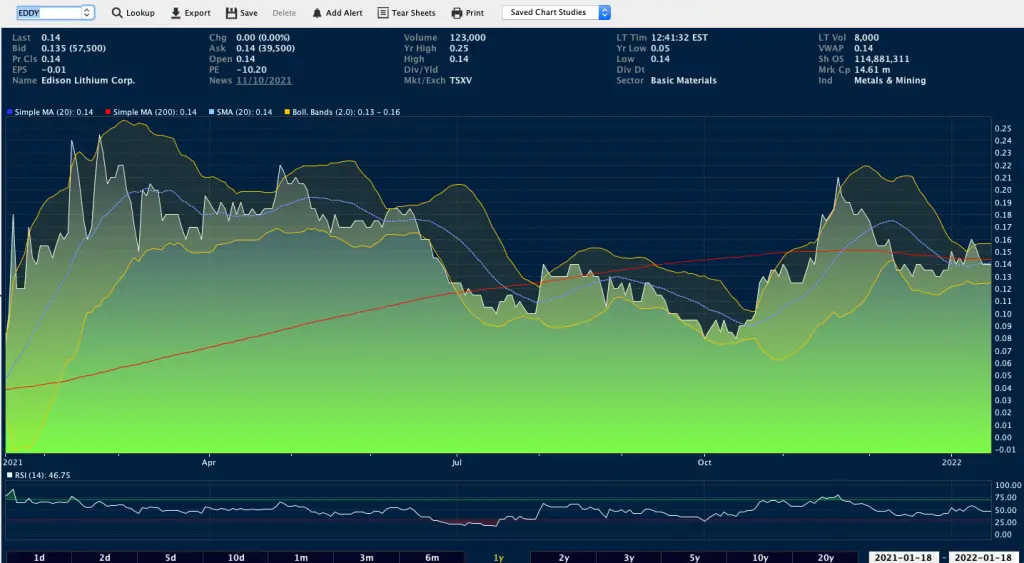 Investing in the lithium sector is like gambling at the casino while you already have good numbers. The management acquired the right properties, the share structure is good, and the market cap is still low. I mostly focused on their lithium project. Besides it is still good to highlight the Global Cobalt Market size was estimated at USD 7,647.94 million in 2020, is expected to reach USD 8,572.49 million in 2021, and is projected to grow at a CAGR of 12.45% to reach USD 17,393.70 million by 2027.
The stock is a good medium-long term play and any significant news will help to push the share price higher. The stock price is facing well the general downtrend and it is a good time to accumulate more shares.
This article solely expresses the opinion of the writer which might be disagreeing with the other writers of Money,eh?. Moreover, the writer isn't involved in EDDY, and doesn't own shares of the Company.
edison stock edison stock  edison stock  edison stock  edison stock  edison stock  edison stock  edison stock  edison stock  edison stock  edison stock