Ese Entertainment and their Stunning Earnings
In case you missed it, Ese Entertainment (ESE.V), a company focused on gaming and esports-related content, advertising, sponsorship support, and a growing e-sport team franchise, was on fire Thursday. The stock gained more than 29% after they released astonishing earnings. It is not too late to jump in this company as the stock should cool off a little bit. But, this is certainly a sector and a company you should accord some space to in your portfolio. Will Ese Entertainment reach again its all-time high from February? 
Who is ESE Entertainment ?
Ese Entertainment is a Canadian company founded in 2019 and its market cap is already worth CAD $73M. You could say the Company is brand new and hasn't proven anything, you would be in the wrong. ESE already partnered with big names such as Red Bull, Porsche, Nuvei, and others. They are incremented in the hot spots of e-gaming which are in Europe. Just 4 countries of the old continent gather more than 34M e-sport fans (Germany, Poland, Spain, Sweden). And it's a big market opportunity as E-sports in Europe generated more than CAD $350M in 2019. They currently develop new software and technology for gaming and esport and continue to  invest in platform development as well as improvement in back-office functions.
How were their last Earnings?
If you missed Ese Entertainment's yesterday, this is why the stock price skyrocketed: their earnings. If we summarize it, it would look like this: 
Revenue of $4.23 million for the three months ended July 31, 2021, vs the three months ended July 31, 2020 revenue of $0.14 million. It represents a 3,021% increase in just a year; 

They increased their cash balance to CAD $9.17 million and have no debt;

Raised gross proceeds of $8.6 million in a bought deal public offering of units of the Company from institutional investors at a price of $1.40 per unit. Each unit is composed of one common share of the Company and one common share purchase warrant of the Company, exercisable at $1.95 for two years from issuance. The warrants are right now at a 57% premium. It means we all know where the Company is heading to;

They improved in the bottom line, a net loss of $1.26 million vs a net loss of $3.81 million in the previous quarter.
They also entered a content production contract with Bitcoin Vault for a major roll out of an esports and gaming talent show, strengthening ESE's presence in the global esports and gaming markets and expanding its production and media rights capabilities globally.
On September 15, 2021, the Company completed its previously announced acquisition of 100% of the shares of Auto Simulation Limited T/A Digital Motorsports, an Ireland-based provider of advanced simulation racing  infrastructure, technology, and support. The purchase price consisted of  $1,681,250 in cash paid on the closing of the transaction;  941,500 common shares of the Company issued on closing; and up to 8,473,500 common shares to be released in six equal installments every 6 months, with the first Installment being released on December 31, 2021, subject to achievement of certain post-Closing revenue-based milestones. The Company has also agreed to make an investment of €250,000 in Digital Motorsports on closing to fund its working capital needs. The Company paid an aggregate of $84,062 and issued an aggregate of 470,750 common shares for finder's fees and M&A advisory in connection with the acquisition.
The Company's share price is currently traded at CAD $1.24, had a 52-weeks-low of CAD $0.16 and a 52-weeks-high of CAD $4.84. The all-time high was unreasonable as the times ( back to February) were frenzy and unreasonable. So far, the stock seems to have found its cruise line. In late July,Ese Entertainment had 57,693,389 shares. This number is incredibly low. If we compare it to FANS's,  they have 183.73M shares. 
The Company still has 4,512,500 stock options with a weighted average exercise price of CAD $0.94 and  7,821,730 with a weighted average exercise price of CAD $1.85. So even if there were some more dilution because of warrants, options, or even for an acquisition, the total number of outstanding shares would be still great.
A small concern has been raised by the Company about foreign currencies. As at July 31, 2021, the Company held cash denominated in Polish Zloty of PLN1,879,200 (October 31, 2020 – PLN115,004), translated at PLN1 for every CDN$0.32 These factors expose the Company to foreign currency exchange rate risk, which could have a material adverse effect on the profitability of the Company. A 10% change in the exchange rate would change other comprehensive income/loss by approximately $58,000. I don't write about the Romanian currency as it would only represent a $2,000 loss with a 10% change in the exchange rate.
Ese Entertainment had strong earnings and it is only the beginning. The next earnings should be very juicy too. They do the right acquisitions and have a strong sheet balance. The sector is evolving, fast, and the Company is at the right spot, on track to please all its investors. The future is bright for ESE! 
Join our Community on Facebook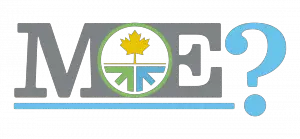 This article solely expresses the opinion of the writer which might be disagreeing with the other writers of Money,eh?
ese entertainment ese entertainment ese entertainment ese entertainment ese entertainment ese entertainment ese entertainment ese entertainment ese entertainment