OTC Play: Entertainment Arts Research, Inc. (EARI)
Previously named Property Investors Ventures, Inc, the company changed to its current name in 2008, Entertainment  Arts Research, Inc. (EARI). Throughout 2021, the company transitioned to become a diversified beverage brand holding company focused on growth opportunities in newly developing brands that can be scaled rapidly, utilizing common resources.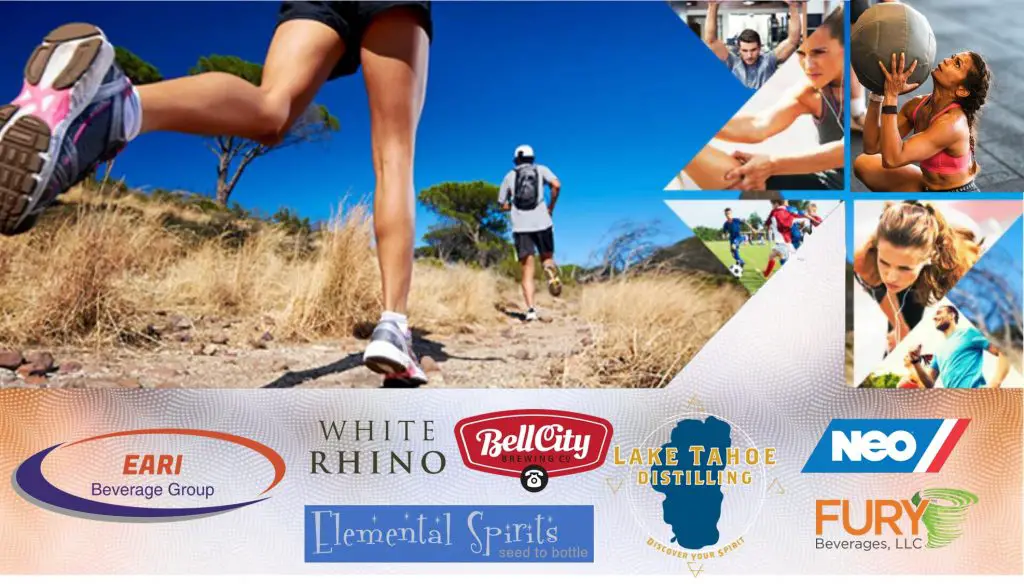 The company is developing fast its growth. In 2021, Entertainment and Arts Research acquired in January 2021 Foody TV and Sports Entertainment Network streaming channels. Later in the year (July 2021), the company acquired Betta4u, and its wholly-owned subsidiaries, Fury Beverages LLC, Rhino Spirits LLC, Zegen, and brands Tickle Water and Neo Alkaline Water. Then, to finish its acquisition strategy for the year 2021, Entertainment and Arts Research added December to its portfolio Bell City Brewing Company and Craft Company. But how does the company identifies its acquisition targets? EARI is looking for companies with an EBITDA (earnings before interest, taxes, depreciation, and amortization) of over 15% and products with a gross margin of over 50%. EARI also targets products in market segments showing a high growth of over 20% per annum. Also, EARI targets innovative products, packaging, and brands with a proven track record and a dynamic management team. If 2021 was the acquisition year, next year should show an increase in its revenues.
The company planned to make other acquisitions, including another brewery company and a botanical water company.
The company is led by Bernard Rubin (CEO). Previously, he launched several Consumer Packaged Goods brands and developed and managed co-packers, bottlers, distributors, and retailers through the entire supply chain from inception to shelf.
On May 2nd, 2022, EARI provided an update about Nature's Fury beverages that are set to land in major retail locations amidst company expansion and growth.
Nature's Fury has stepped up to fill potential gaps and lack of supply in the beverage industry despite ongoing supply chain issues hitting significant retailers, manufacturers, and distributors nationwide. Nature's Fury is commencing its fourth program with major retailer Big Lots at the end of May. This will place the company's beverages in over 1,400 stores in 47 states by early May, making Fury a national brand.
"We are excited to expand our product footprint across the nation, especially during these pandemic times. Our drink is not only nutritional but promotes all-around goodness and well-being, packed with antioxidants and electrolytes and a great offering of key vitamins. We are in consistent talks with multiple distributors, both large and small, in an effort to work towards expanded growth in regional areas." 

Director of Sales Mike Algor.
Share Structure/Fundamentals
On May 12th, 2022, Entertainment Arts shared its Q1 results for the period ending March 31st, 2022. The company has 102M shares outstanding, and 18M shares are part of the public float.
On January 4th, 2021, EARI issued 20,000,000 common B; 15,000,000 Preferred B shares; and 8,000,000 Preferred D shares to B4U Holdings, Inc., controlled by Bernard Rubin, who was then appointed CEO and sole Director upon the resignation of Joseph Saulter
The company is authorized to have as much as 200M common stocks, meaning there should be more dilution because it targets to acquire other brands/companies.
B4U Holdings managed and controlled by Bernard Rubin:
| | | | | | |
| --- | --- | --- | --- | --- | --- |
| Name of Officer/Director or Control Person | Affiliation with Company (e.g. Officer Title /Director/Owner of more than 5%) | Residential Address (City / State Only) | Number of shares owned | Share type/class | Ownership Percentage of Class Outstanding |
| B4U Holdings Inc. | Officer/Director/owner >5% | Cornelius, NC | 20M | Common Stock B | 50% |
| B4U Holdings Inc. | Officer/Director/owner >5% | Cornelius, NC | 15M | Pref Series B | 31% |
| B4U Holdings Inc. | Officer/Director/owner >5% | Cornelius, NC | 8M | Pref Series D | 32% |
| Joseph N Saulter | Officer/Director/owner >5% | Atlanta, GA | 10M | Pref Series D | 40% |
EARI had $73k in cash and cash equivalents for $13M (with $11M worth in Betta4uBrands) and has $1M in total liabilities. For the three months ended March 31st, the company had $531k in total revenue for $224k in gross profit and reported a loss of $77k.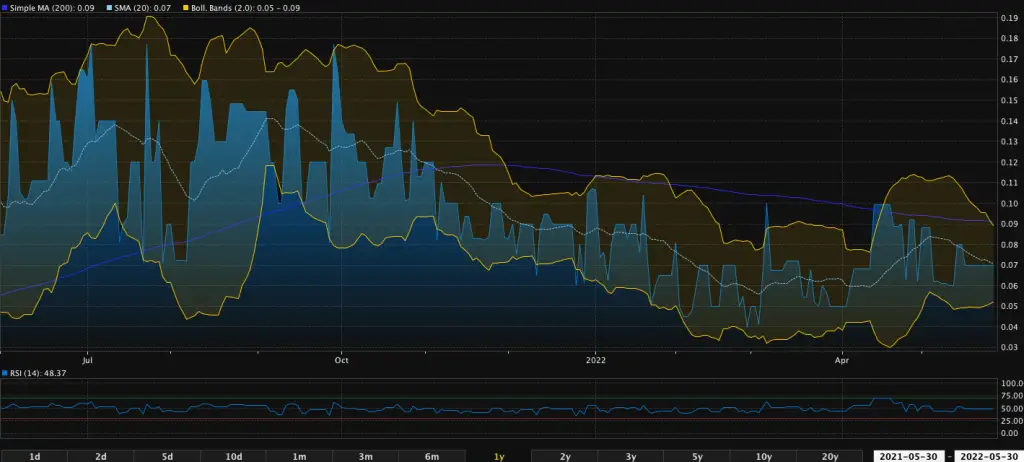 Currently, the company is traded at $0.07 for a $5M market cap. The stock is currently down 12.5% Year-over-Year; investors witnessed a 52-weeks high of $0.20 and a 52-weeks low of $0.034. According to the chart data, the share movement entered bearish territory on November 3rd, has a Simple MA (200) of $0.09 for a Simple MA (20) of $0.07. The Bollinger bands indicate daily fluctuations between $0.05 to $0.09. About the RSI (Relative Stress Index), this data is at 48. The stock is neither in oversold nor overbought territory (under 30 or above 70).
Because the public float only has 18M shares, the daily volume is lower than other companies. The average volume for three months is 10k shares. Besides, the volume constantly increased for the last couple of days, and the 20-days ADV and 30-days ADV were close to 17k shares traded.
After many acquisitions, the company is now ready to step up in the game. The subsequent earnings should be even more optimistic because the company is expanding. We could witness more dilution over time, but the current stock price offers an excellent investment opportunity. Like many stocks traded on the OTC Market, it is risky, but the riskier you have, the bigger is the reward.