3 Good Reasons why Petroteq could become a Superstock
If you had bought Petroteq a month ago ( or when we highlighted PQE in our top stocks of the week), you would have already enjoyed a 350% return on investment. After a lot of fear of missing out, the stock is consolidating around $0.17 CAD. A lot of investors do believe it is just the beginning of the rally and we can see 3 reasons why.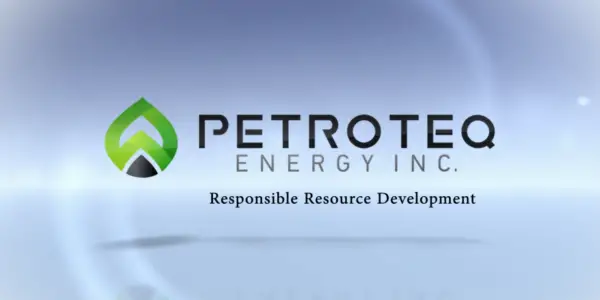 CORT or from its full name Clean Oil Recovery Technology is a unique and eco-friendly way to extract resources. It enables production from oil sands without using water during the extraction process. As a result, neither wastewater nor tailings ponds are created. It's a closed-loop system, which means that over 95% of the solvents used in the extraction process are recovered, recycled, and reused while roughly 5% remain within the oil that is extracted. The technology is versatile enough to extract other natural resources. This technology is currently Patented in Canada, the USA and Russia. 
The technology enables to save about 75 KG of Crude oil washing per barrel of oil compared to conventional oil sands in the extraction and processing of oil, this means about 60-75% reduction. PQE's technology also saves energy, 100-250 kW per barrel of oil  produced as compared to conventional oil sands, which represents about a $5/bbl reduction in energy consumption versus the Clarke Hot Water Process. 
The Technology CORT leverages many opportunities. Indeed, Valkor and Petroteq have entered into a technology license agreement, which provides for Valkor to pay Petroteq a license fee of US$2,000,000 per oil sands plant. Valkor shall also pay Petroteq an amount equal to five percent (5%) of net sales from production at a plant.
Petroteq is also digging more oppportunities to improve pricing in production. During summer months, when occurs the production of asphalt, a plan output can be directed when the prices reach a premium for road construction. To put numbers on it, Utah asphalt pricing ranged between $76-$82/barrel of oil in 2020.
Because they use less water, Petroteq has a CAPEX estimates: ~$18,500 per flowing bbl of capacity (conventional mining operations 2-3x higher due to water demand)
PQE, thanks to their production, can extract 5,000 Barrels per day which mean they currently produce for $18.5k daily. Furthermore, what is interesting, thanks to their technology, they can manage to have a netback margins between $20-$25/bbl at $50 West Texas Intermediate (WTI). With the current area they extract the resources, they could do it for more than 20 years with the current daily production rate which means they have plenty of time to look for other areas, license/patent their technology to have side revenues…
Petroteq is currently at the Phase 2 (until 2022) of their expansion plan. For these times, they have an estimate EBITDA of $41.25 mm at 5,000 bpd. BUT, the next phase will be the most interesting. During the Phase 3 (starting 2023), Petroteq plans to extract 10,000 barrels per day (BPD)for an estimate EBITDA of $83 mm.
What do their Fundamentals say ?
Let's take a close look at their fundamentals. From the day I am writing the article, Petroteq has a current Share Price of $0.175 CAD. From a 52 weeks range, the lowest was $0.0350 and the highest was $0.2950. The high peak was due because of the fear of missing out and the frenzy around the stock when the production of oil from the POSP had recommenced (2 weeks ago). We also have to mention that 9.8M shares are shorted. Because of the sudden fast peak, some shorters have bet on the decrease in the stock price value. 
Since then, Petroteq has converted some debt with an aggregate of 1,388,897 common shares representing $233,545CAD. The debt reduction was done this way as Petroteq wants to preserve their cash for further extractions technologies.
PQE has a total current asset of $2,649,331 with $162,016 cahs (data from February, 28th 2021) for a total current liabilities of $13,542,656.
Despite a high number of total outstanding shares, 26.19% is held by insiders and 8.89% is held by institutions which locks a good 35%. And now, let's look at our final indicator, the P/S ratio and let's compare it to other companies.
Compared to other companies, Petroteq's P/S ratio is fair. Besides, let's not forget Petroteq has a great technology which means they could expand faster than its peers.
Petroteq found with CORT, the perfect way to extract oil while being on the green side. They will continue to investigate opportunities to license CORT in countries that have mineable oil sands resources, will begin their Phase3 in 2023 which means in both ways more revenues incoming throughout next years. As we said earlier, their technology could be used for extracting other natural resources. They have found a niche, and know to exploit it. 
This article solely expresses the opinion of the writer which might be disagreeing with the other writers of Money,eh?