Why Converge Stock Enjoys a Whooping 660% return YOY ?
If you had invested in Converge stock a year ago, you would currently enjoy a 660% ROI. If you have not invested yet, you still have time to do it. CTS is a software-enabled IT & cloud solutions provider focused on delivering industry leading solutions and services. and delivers advanced analytics, cloud, cybersecurity, and managed services offerings to clients across various industries. You will also understand why Converge is part of our Top Medium risk stocks.
A Market which will keep Growing
Do you think being involved in just one sector is enough to thrive ? Well, Converge is implemented in 7 sectors (Technology, Healthcare, FinancialServices, Government, Retail, Manufacturing, Others) totalizing a current $3.7T Market cap worldwide when the US represent $1.2T. Taking a conservative CAGR of 3%, the sectors could represent more than $4.5T within 6 years. Indeed, cloud data and cybersecurity is part of our life and and hackings or ransomware could hamper or jeopardy a company as recently showed JBS  who saw their production being disrupted a week after a similar cyber attack against an oil company who was also shut down.
CTS is currently focusing on a $400B market worth small and midsize company, and also on a $650 market worth mid-market companies.
A company that keeps Evolving
Before talking about financial growth, we should just take a look at all the awards Converge won. Just for 2021, CTS won well recognized prices : 
2021 IBM Beacon Award;
Top North America Sell Business Partner of the Year;
Top North America IBM and Red Hat Synergy Partner of the Year ;
winner of the IBM Data and AI Business Unit Excellence Award for Cloud Pak for Data;
IBM Business Unit Excellence Award for Protect: Digital Trust.
Needless to say Converge Technology managed to present the best products and have earned respect and recognition across the technology industry.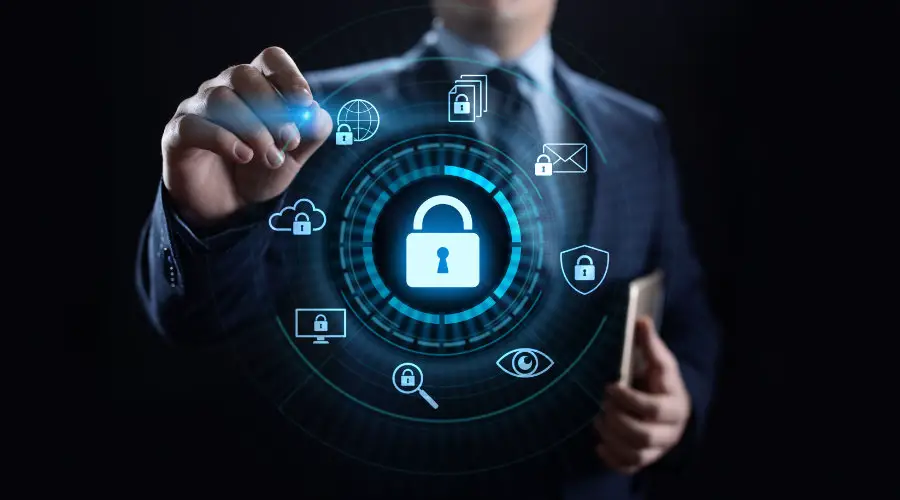 Now, let's take a look at the financial growth. Their revenue increased 28% Year-Over-Year to $310.2 million, their Gross Profit increased 24% YoY to $67.8 million, and one great key data, Converge reported an Adj. EBITDA increased 70% to $18.8 million. Moreover, they increased their margin from 23.5% from last year to 24.6% this current year.
CTS also has a strong balance sheet. This year, the switched ABL credit line that charged 9% interest with a three-year committed $190 million ABL credit line charging 2.5% to 3% interest. For Q1 Fiscal Year, the total interest expenses was $2.4M compared to $5.5 the previous year.
The Converge Technology management also does an aggressive acquisition politic. Since 2017, they will have acquired no less than 19 companies by the end of the year and plan to complete the integration for the remaining 7 subsidiaries by Q421. This is why Converge can pretend to be in different fields (Advanced Analytics, Cloud, Cybersecurity).
The recent Bought Deal offering initially planned for $100M and finally upsized to $172.5M, will enable the company to use the net proceeds from the Offering for acquisitions, working capital and other general corporate purposes.
What are their Fundamentals ?
What would be a company without their fundamentals, their ID ?
CTS has a 52 weeks low of $1.24 and is currently at its 52 weeks high. Converge has a number of 165,058,631 Common Shares Issued and Outstanding. The percentage held by directors and officers represent 9.8% (16,098,381 shares). We could consider it as a little bit low but institutions are in it too. They represent 12.37% and the total combined shows a nice 22.17%. The current ratio used to be small (0.95) but the recent bought deal offering should help it.
Now, let's take a look at the Price/Sales ratio and let's compare it to its peers.
As we can see, Converge has a very low P/S. In the Technology industry, the ratio is generally higher than in any other sector because a tech company can grow fast, very fast. If we just compare to this ratio, CTS is traded way under what the sector is traded at. We could also see a potential Share Price growth thanks to this factor. 
CTS is on track to become a leader or at least have a nice part of the total market as they have their footprint in different sectors. They grow real fast (19 acquisitions), recently had a big bought deal offering ($172.5M), and once again a low P/S ratio. If you are wondering if you should get Converge, you should at least add it to your watchlist. If you already have it, then lucky you ! Having this lock and keeping it long term is a very good idea.
Converge stock Converge stock Converge stock Converge stock Converge stock Converge stock Converge stock Converge stock Converge stock Converge stock Converge stock
This article solely expresses the opinion of the writer which might be disagreeing with the other writers of Money,eh?