3 stocks I will keep long term
The stock market is full of diversified sectors which includes a lot of companies with great potential. Besides, it is hard to invest in the gold company. You have to ask to yourself: "What company will make me financially independent if I trust them ?" We decided to look through small cap companies with great potential and picked 3 companies with a lot of upside in the long term.
Current Market Cap : 18.4M
GlobeX Data Ltd. (SWIS.CN) is a Cybersecurity and Internet privacy provider of Swiss hosted solutions for secure communications and secure data management. The Company distributes a suite of secure cloud-based storage, disaster recovery, document management, encrypted e-mails, and secure communication tools. GlobeX Data Ltd. sells its products through its approved wholesalers and distributors, and telecommunications companies worldwide. GlobeX Data Ltd. serves consumers, businesses and governments worldwide.
Why is it a stock to keep long term ? A lot of companies such as Microsoft, or hospital centers are being hacked and lose their data. Moreover, users of Facebook lose their privacy. This is why Globex Data is well placed to answer these issues. They often acquire new contracts with big corporations and SWIS.CN is currently launching their product Sekur throughout America with a lot of advertisings. 
Currently, they have already partnered with Micronet, Re/Max, or also Synnex which shows the sustainability and the great potential of Globex Data. This why they are in our Top Picks.
Luckbox (LUCK.V) is a pure play esports betting company, that offers legal, real-money betting, live streams, and statistics on 14 esports on desktop and mobile devices. Luckbox has a B2C platform, and by leveraging shared technology, data, and resources Luckbox can offer an extensive range of betting options for esports tournaments.
Why should you keep this stock long term ? 
The gaming industry is now omnipresent globally, and is expected to reach $257B in revenue by 2025
● There are more than 2.7B video gamers around the world 
● The average gamer is 34 years old with 75% of gamers aged 18 or older reflecting a surprisingly sizeable dispensable income
● 60% of Americans play video games daily
Talking about LUCK, they are shortlisted for EGR Marketing and Innovation Awards, has raised $17.8M in Private Placement. They have a structured company with an experienced board. We can sum up Luckbox in a simple sentence:  A sleeping giant.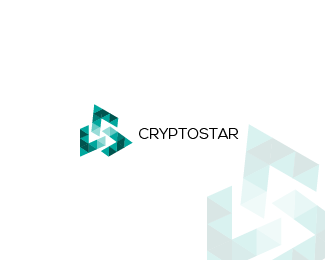 Cryptostar Corp. (CSTR.V) operates globally in USA, Canada & China and is dedicated to becoming one of the lowest cost cryptocurrency producers in North America and a major supplier of GPU and ASIC miners & hosting solutions worldwide.
Cryptostar Corp. has secured up to 30 MW at among the lowest electricity rates in North America. Their Alberta based partner is negotiating exclusively with Cryptostar Corp. in respect of further power supply agreements for up to 120 MW at sites in Alberta, Canada.
Why is it a stock to keep long term ? Despite a barren spell during the beginning of the year, the CSTR board managed to bring transparency to their operations. After they raised $25M in Private Placement for deployment, and appointed a new CFO, they finally gave the news that all the investors wanted : The Deployment of GPU and ASIC Miners.
According to Cryptostar: 
CryptoStar will continue to further expand its self-mining inventory of mining hardware. Additional miners have been ordered for delivery in June 2021 and further orders for mining hardware will be placed using astute capital management strategies based upon prevailing market conditions for delivery in Q3 2021 and Q4 2021.

CryptoStar is currently considering and performing diligence on several potential transactions and opportunities.
Moreover, with Bitcoin and Ether booming, Cryptostar will have a great growth. This is why  CSTR is Number 1 in our High Risk Stocks.