The Esports industry has a whooping growth. Indeed, since 2017, the market saw its audience growing from 143M viewers to 225M in 2021 and expects to grow by +15% CAGR. For a comparison between the audience of  Esports and traditional sports, in 2019, the Super bowl gathered 98M viewers while the League Of Legends final gathered 137M viewers. Furthermore, the gaming industry is expected to reach $257B in revenue by 2025.
Moreover, the total esports bets represented $4,2B CAD and reached $18,1B CAD in 2018 with a crazy +44% CAGR over 4 years.
As the esports industry in Canada hits full stride, there emerges an array of investment opportunities in esports stocks poised for remarkable growth. Pioneers in this realm such as Stars Group Inc, Enthusiast Gaming Holdings Inc, EPlay Digital Inc, and Score Media and Gaming Inc, are charting the future of gaming with their diverse strategies spanning from online betting to mobile gaming platforms. This article delves into these frontrunners, analysing their prospects, from established companies venturing into the esports space to new entities capitalising on the burgeoning mobile gaming segment.
The Best Canadian eSports Stocks to Look At
Here are 3 esports small market cap stocks that could take benefits of this major upside.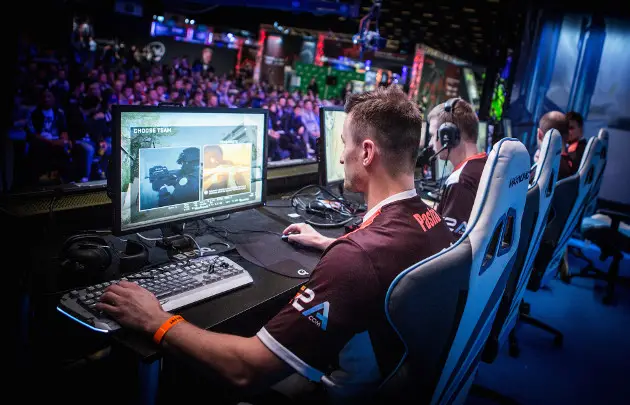 1- Real Luck Group Ltd.
Market Cap: $33,19M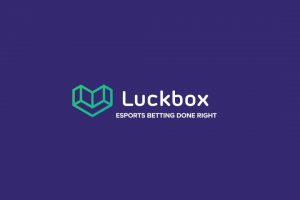 Real Luck Group (LUCK.V), is a Canadian company based in Vancouver fully dedicated to esports. Luckbox owns the Isle of Man licence, a premier licenses in one of the most regulated industries in the world.Luckbox serves esports fans in more than 80 territories across the globe. In November 2020, the Company was named Rising Star at the EGR Operator Awards. In February 2021, Luckbox globally launched betting on over 105 traditional sports.
The veteran team is very competent as shows Quentin Martin (CEO)'s background . He has over a decade of experience in digital leadership across e-commerce, betting, and mobile gaming. His experience is reinforced with a past life as a professional gamer in early esports, poker, and Magic the Gathering.
Talking about fundamentals, LUCK has great numbers :
69,6M Basic Shares Outstanding;
34,5 % Insider Ownership;
$19,6M in Cash.
The team has two pillars for their growth strategy, Grow Existing B2C Business by using a lot of marketing, and Acquisition Strategy – Platform Consolidation by including vertical integration, esports communities, artificial intelligence, & millennial casino games.
2- FansUnite Entertainment Inc.
Current market cap : $107M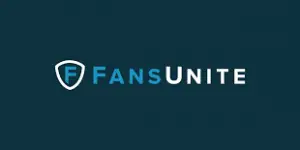 Fansunite Entertainment  (FANS.CN) is a Canadian company targeting different sectors ( online casinos, traditional sports and esports). Football and horse racing bettings currently represents their main source of revenue. Fansunite developed new categories:
Askott (newest division developing exclusive casino style RNG games with esports and video game themes);
McBookie (leading provider of betting services under a license to operate granted by the U.K. Gambling Commission).
Scott Burton (CEO) has a great experience as he co-founded  inter alia Tedbets.com, an award-winning peer-to-peer wagering platform which was awarded the 2014 "Game to Watch" award at ICE Totally Gaming, the leading casino and sports betting industry exposition.
Talking about fundamentals, FANS has decent numbers:
182,751,034 Basic Shares Outstanding;
6,36% Insider Ownership.
FANS will have catalysts incoming this year including Additional gaming licenses – UK, US expansion, Additional B2B partners, Full suite of RNG games.
Despite a higher number in shares which means the share price will be more slowly to grow, it should be paced out by the rapid growth of the company.
3- ESE Entertainment Inc.
Market Cap: 80M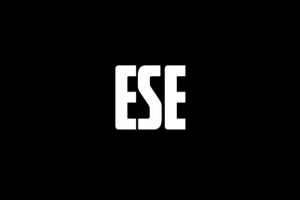 ESE Entertainment (ESE.V) is a Europe based entertainment and technology company focused on gaming and esports.  The company portfolio is diversified and includes :
K1CK E-SPORTS (manages e-sports teams that compete across multiple games and platforms including LoL, FIFA, Apex Legends, and more);
VIRTUAL PITSTOP (provides technology for video game developers, racing fans, and gamers to engage in motorsport-related esports across the globe);
WPG (infrastructure business for management of fan engagement for OTT & e-sports).
Konrad Wasiela (CEO) has great experience in the industry as he played professional football, and had successful collaborations with EA Sports, Flutter Entertainment, Take-Two Interactive Software…
Talking about fundamentals, ESE has great numbers:
50.38M Basic Shares Outstanding;
48.13% Insider Ownership;
17.1M Shares Public Float.
Being based on both continents ( America and Europe) is a great strength. Moreover, ESE plans to expand to the SIM racing business by creating and developing relationships with car manufacturers, racing series (NASCAR…) and motorship  companies. Read more in my detailed review of ESE Entertainment Stock (ESE.V).
Stars Group Inc (Now Flutter)
The Star Group Inc: A Promising Esports Stock Option
Stars Group Inc is globally acknowledged as a leader in the domain of online betting. This reputation, coupled with the brand's strong performance on various gaming sites, bodes well for its position in the stock market. The company holds proprietorship over several frequently visited gaming and betting sites, including the buzzworthy PokerStars and BetStars.
A unique feature about these platforms is their preference for esports betting among users, which has seen a significant rise. The intrusion of pandemic-induced lockdowns has only added fuel to this fire, with more people getting on board the esports train due to increased downtime. Consequently, an investment in Stars Group is a direct investment in the overall esports trend.
The Stars Group's Esports Expansion
In addition to maintaining its existing platforms, Stars Group is steadily working on growing its esports portfolio. The company recognizes the current esports wave and is keen on riding it to its advantage, anticipating a potential surge in their stock prices.
What strengthens this prediction is not merely the ongoing popularity of esports, but the considerable investments pouring into this avenue recently. From private financiers to public entities, everyone seems committed to recognizing esports as the future of gaming and entertainment. This collective shift of focus bodes well for Stars Group's interests.
In conclusion, when considering esports stocks in Canada, Stars Group Inc emerges as a promising option due to its global stature, solid portfolio of online betting sites, and an ongoing expansion into the esports arena which appears likely to drive their stock prices significantly higher.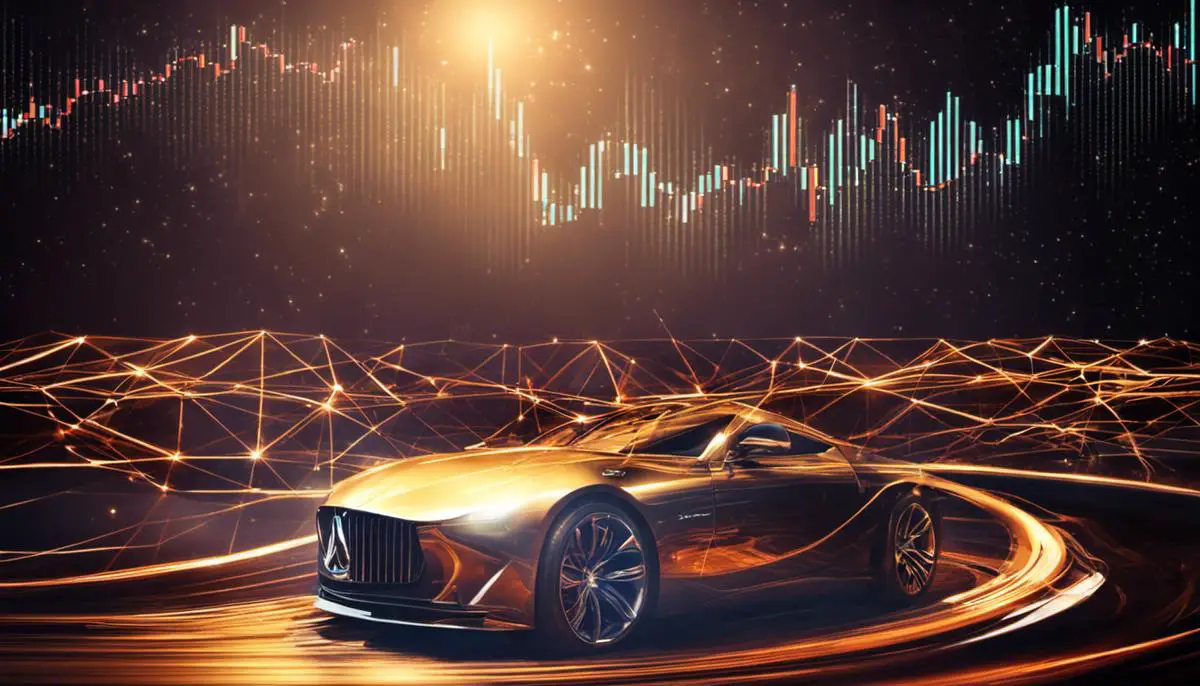 Enthusiast Gaming Holdings Inc
Canada's Largest eSports Player: Enthusiast Gaming Holdings
Enthusiast Gaming Holdings Inc is a dominant force within the Canadian esports landscape. Known as the parent company of Luminosity Gaming, this organization has carved itself a niche and has grown to be one of the country's biggest players in the esports field.
A Global Community of Gamers Through Unique Engagement
Stepping beyond the Canadian border, Enthusiast Gaming Holdings has been pivotal in connecting video gamers on a global scale. Their unique engagement model is a culmination of a network of websites, live events, and esports. This engagement model enables the company to cultivate and sustain a vibrant, worldwide community of gamers, a strategy that has distinguished them in the industry.
Impressive Growth Story and Potential For Investors
The company has demonstrated an impressive growth story that stands as an enticing proposition for potential investors in the esports industry. There is considerable potential for further growth within the wider global esports market, particularly as the audience of esports continues to grow exponentially. As a leading player in Canada that has strong international connections, Enthusiast Gaming Holdings is ideally positioned to capitalize on these future growth prospects.
Luminosity Gaming and Its Impact
Luminosity Gaming, a subsidiary of Enthusiast Gaming Holdings, has been instrumental in the company's success, adding an impactful layer to their operations. Luminosity Gaming is recognized for its popular professional esports teams and has a fanbase spread across various gaming platforms. This blend adds to the already diverse revenue streams of Enthusiast Gaming Holdings, further buoying its investment appeal.
In conclusion, Enthusiast Gaming Holdings offers a barrier-breaking investment opportunity in the esports industry. With a robust model encompassing live events, online communities, and professional esports teams, their potential for future growth is staggering, making them a top pick for anyone interested in investing in esports stocks in Canada.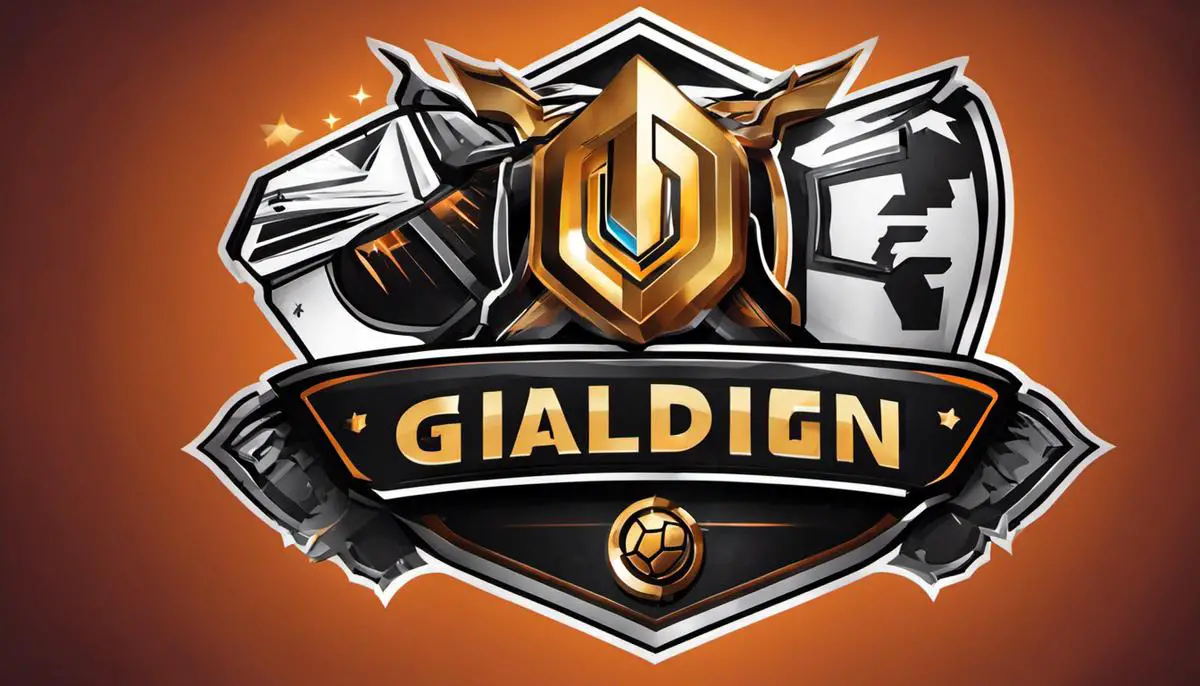 EPlay Digital Inc
EPlay Digital Inc: Excelling in Mobile Esports
Canada's EPlay Digital Inc continues to carve a name for itself as an industry leader in the realm of esports, in particular, the mobile gaming aspect. The company specializes in the creation and distribution of digital smartphone games that cater to a growing consumer base. Aligning their services with the latest trends, they are noted for their commitment to bridging digital media content with augmented reality and mobile gaming technology. EPlay Digital also extends its services to the broadcasting of esports events, offering fans immersive ways to connect with their favourite games.
Investing in EPlay Digital may be a good opportunity for those keen on tapping into a niche sector within the larger esports industry. With mobile gaming and esports on an upward trajectory and EPlay Digital establishing themselves as pioneers at the forefront of this wave, individuals interested in investing in esports have a unique opportunity to consider.
Coupled with a strong business model, EPlay Digital's focus on consumer behaviour and interactive media innovation has enabled them to adapt rapidly in this highly competitive field. Leveraging this ability to keep in step with changing market conditions and consumer preferences, EPlay captures the potential of esports revenue that goes beyond traditional gaming companies.
The rise of esports has been nothing short of phenomenal, and the growth of mobile esports has been equally impressive. EPlay Digital's targeted approach at these two converging trends creates an attractive prospect for prospective investors. By staying true to their vision of developing world-class games and esports broadcasts, the company positions itself admirably within the ever-evolving esports and gaming landscape.
In summary, EPlay's innovative approach combined with their dedication to leveraging technology trends, suggests that this company is one to watch in the Canadian esports scene. Investing in EPlay Digital represents a stake in a company that is passionate about gaming and committed to pushing the boundaries in the esports industry. It's indeed exciting to ponder where their passion and technology could take them in the future.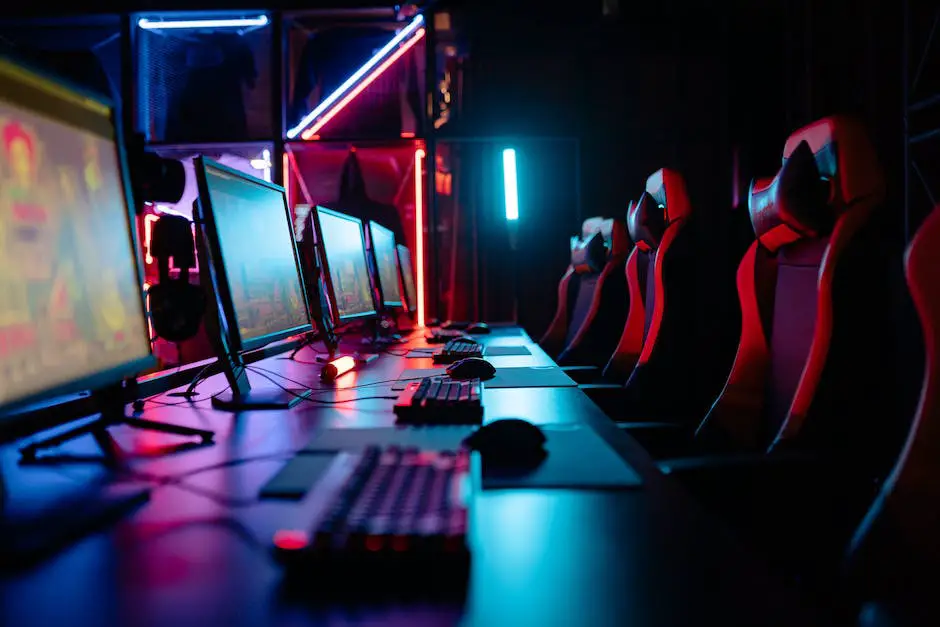 Score Media and Gaming Inc
Betting on the Future of Esports with Score Media and Gaming Inc
As the gaming industry continues to evolve, esports have emerged as the future of competitive online engagement. A key player in this realm in Canada is Score Media and Gaming Inc. Homegrown and headquartered in Toronto, Score Media is ahead of the curve, having established 'theScore' – a multifaceted mobile platform that keeps users up-to-date with their favourite esports tournaments, player stats, and real-time game scores.
Virtual Arena of Sports Media
Delving into real-time esports information, 'theScore' platform has successfully emerged as an indispensable resource for esports enthusiasts. With a focus on popular games like League of Legends, Dota 2, and Counter-Strike: Global Offensive, 'theScore' has become the go-to app for important updates, news, and insights. In this niche but rapidly expanding market, Score Media's esports offering stands tall and proud, making it an attractive investment opportunity for those looking to capitalize on the esports phenomenon.
Investment Opportunity with Legalized Online Sports Betting
Recently, Canada legalized online sports betting, opening up a potentially lucrative revenue stream for Score Media. Positioned to capitalize on this paradigm shift in online gaming, the company's stock is impressively poised for a sharp upward trajectory. Given that the company has already proven its prowess in the digital sports realm, the legalization of online sports betting is anticipated to fortify Score Media's position in the industry and potentially provide significant returns for investors.
A Stock for the Esports-savvy Investor
For investors looking to tap into the esports industry, Score Media and Gaming Inc presents a compelling opportunity. With its successful 'theScore' platform and the prospect of profiting from the recent legalization of online sports betting, Score Media's stock is worth considering for those with a keen eye on the digital gaming industry. Like in any investing endeavor, risks exist, but the potential rewards in this case make Score Media a stock to watch in Canada's esports sector.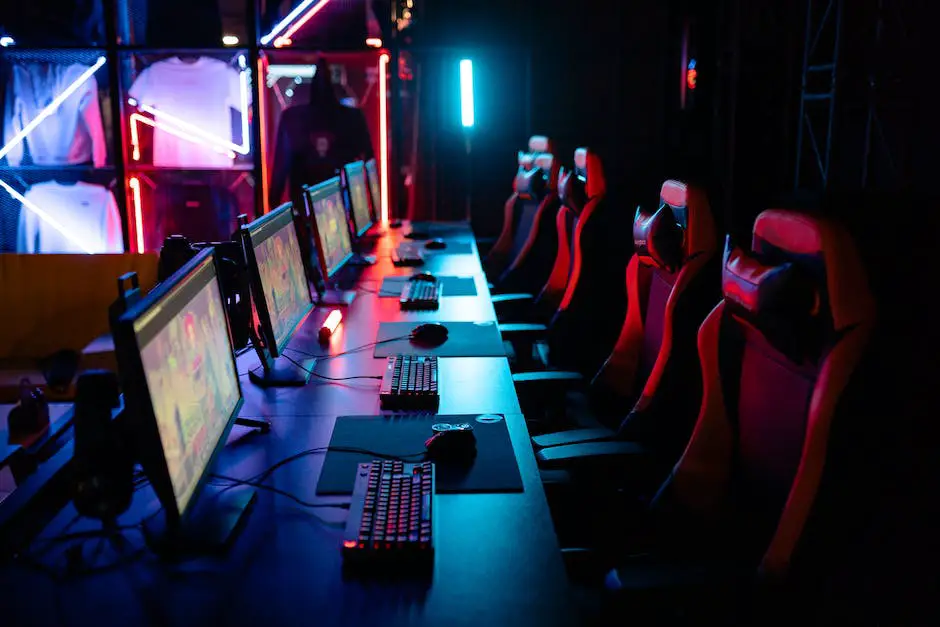 Expanding their horizons beyond the traditional gaming world, these companies are leveraging the untapped potential offered by the esports industry in Canada. From Stars Group Inc's enhanced esports portfolio to Enthusiast Gaming Holdings Inc's unique gamer engagement model, EPlay Digital Inc's focus on smartphone games and esports broadcasts, and Score Media and Gaming Inc's prime position in the sports media sub-sector, they are creating a promising landscape for investors. As the sector continues to evolve and mature, it becomes increasingly critical for investors to maintain a comprehensive understanding of market dynamics and trends for informed decision-making and strategic investments in these esports stocks.
Also Check Out: