Semiconductors are at the core of the production of electronics. Nearly every piece of electronics uses semiconductors to function, with a total market size of $488.3 billion worldwide expected in 2021. This market will continue to grow as we leverage more and more technology for communications, computing, data transmission, sensors, and so much more.
Canada doesn't have massive exposure to the semiconductor sector, but companies are trading on Canadian exchanges, some headquartered in Canada. So check out our selection of semi-conductor companies in Canada so that you can get your piece of the $488 billion pie!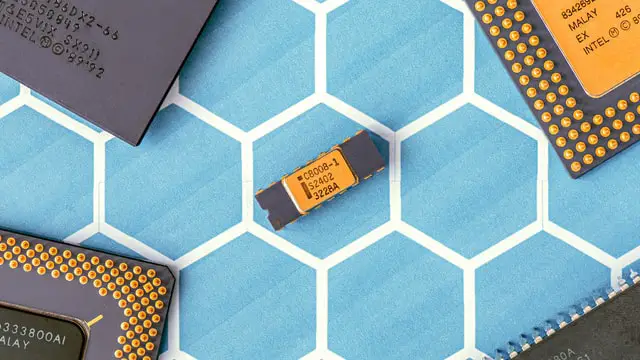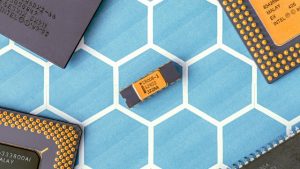 The Best Canadian Semiconductor Stocks
Check out our brief overview of these top 4 Canadian semiconductor companies!
1. POET Technologies Inc. – PTK.V


POET Technologies Inc. designs, develop, manufactures, and sells discrete and integrated optoelectronic solutions in Canada, the United States, and Singapore. In addition, it offers integration solutions based on the POET Optical Interposer, a novel platform that allows the seamless integration of electronic and photonic devices into a single multi-chip module using advanced wafer-level semiconductor manufacturing techniques and packaging methods. It also develops photonic integrated components. The company serves the data center, telecommunications, Internet of things and industrial sensing, automotive LIDAR, and onboard optic markets. The company was formerly known as Opel Technologies Inc. and changed its name to POET Technologies Inc. in June 2013. POET Technologies Inc. was incorporated in 1972 and is headquartered in Toronto, Canada.
Why? POET has developed a 100G LR4 optical engine, which assists in high payload data transmission between data centers. Cloud computing and communications are growing markets; POET has large market capitalization and spare cash to capitalize on this growth. They have a significant amount of money, recently completing $15M in a private placement and exercised options of $8M in Q1 2021. This is the most well-capitalized and least volatile as they are well-established but still a very small company with much potential upside. This is our top pick.
2. Spectra7 Microsystems Inc. – SEV.V

Spectra7 Microsystems Inc. operates as an analog semiconductor company in Canada and China. The company offers virtual reality (VR) products, including VR7050 to enable lightweight and ultra-thin active interconnects for gesture recognition and motion control backhaul; augmented reality (AR) -Connect, an integrated cable, connector, and embedded chipset product line for AR vision systems and wearable computing devices; and DreamWeVR to support high-bandwidth, near-zero latency VR head-mounted displays, and AR glasses. It also provides GaugeChanger; and USB 3.1 consumer interconnects for ultra-thin laptops, tablets, mobile devices, solid-state disks, and wearable computing devices. Spectra7 Microsystems Inc. is headquartered in San Jose, California.
Why? Spectra7 Microsystems uses semi-conductors in their line of AR & VR products. Augmented and virtual reality stocks are a growing market opportunity worth just under USD 20 billion in 2020. The company is currently developing new products and partnering with other companies to produce innovative products. They just received $5.5M in a private placement. There is excellent upside potential for growth with a low market cap and share price. This company needs some good news to get volume trading with a large float. This is our highest risk pick for semiconductor companies.
3. Quantum Numbers Corp. – QNC.V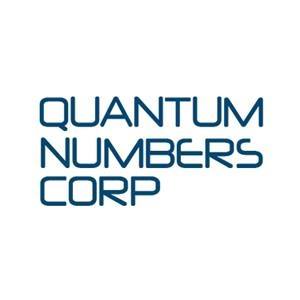 Quantum Numbers Corp. develops cryptographic solutions based on quantum random number generators in Canada. It develops and markets encrypted communication solutions for various sectors, including the Internet of Things, mobile communication, and military communication. The company was formerly known as Active Growth Capital Inc. and changed its name to Quantum Numbers Corp. in December 2016. Quantum Numbers Corp. was incorporated in 2007 and is headquartered in Brossard, Canada.
Why? Quantum Numbers Corp. is at the intersection of two critical emerging sectors; communication & security. With cybersecurity a growing concern, companies such as Quantum Numbers Corp. are essential for safe & secure communications – both of organizations and between services. There are many similar companies, but Quantum has developed proprietary technology which generates pure quantum random signals based on the motion of electrons (e−) tunnelling through a junction. Although not directly working with semi-conductors, this company mainly depends on organizations & companies that leverage semi-conductors for their communications.
4. Micromem Technologies Inc. – MRM.CN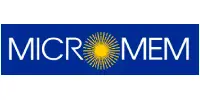 Micromem Technologies Inc., through its subsidiary, Micromem Applied Sensor Technology, Inc., develops and markets customized magnetic sensor applications based on its proprietary technology in Canada and internationally. It serves companies in various industry segments, including defence, life sciences, automotive, consumer, and mining. The company was formerly known as Avanti Corp International Inc. and changed its name to Micromem Technologies Inc. in January 1999. Micromem Technologies Inc. was incorporated in 1985 and is headquartered in Toronto, Canada.
Why? A long-standing Canadian semiconductor company, Micromem has continuously innovated in the sensor application sector over the years. Micromem has partnered with many organizations in various industry segments, in which they develop custom sensor solutions based on unmet needs. Smart sensors are used in many industries & they recently announced a project with Romanian gas company RomGaz to implement tracer monitoring sensor technology. They also just completed $550k in private placement after clearing their debt obligations in 2020. The low price of this stock makes it attractive, while a few good contracts could catapult the share price significantly.
A Final Note on Canadian Semiconductor Companies
Canada has not traditionally been involved in semiconductors, but some well-established companies are working with semiconductors in Canada, with most of their clients across the globe. There are many applications for semiconductors and opportunities to serve companies in the sector. Therefore, we are highly optimistic about these companies as this market grows YoY, surpassing $500 billion in 2021.
Please do your due diligence and complete additional research on these companies and their clients, but we hope you enjoyed our selection!
Also, Check Out: