Pegasus (PEGA.V) Commences Permitting at Chord Project in South Dakota
Pegasus Resources Inc. (PEGA.V),  a diversified Junior Canadian Mineral Exploration Company with a focus on uranium, gold, and base metal properties in North America, announces that it has commenced an application for exploration permits and mobilization of a crew on the Chord Uranium Project located approximately 5.5 kilometers southwest of the enCore Energy Corp., licensed Dewey–Burdock ISR Uranium deposit.

Mineralization is hosted within typical roll front–type deposits in the Cretaceous-age Fall River and Lakota formations. The contiguous claim block covers Uranium mineralization drilled by Union Carbide Corp (UC) in the late 1970s.
Union Carbide-defined, non-43-101 compliant historical measured and indicated resources ("UC Mining Reserves") total 2,379,990 lbs. U3O8. Mineralization occurred in three areas and was evaluated by UC for conventional open pit and underground mining. UC resource calculations also report an additional potential resource based on the geologic projection of the UC-calculated "measured and indicated resources" (UC "Potential Mining Reserve") of 1,440,000 lbs. U3O8. Resource calculations are documented in UC and subsequent claimant reports and UC radiometric ore maps covering most of the reported mineralization.
UC delineated two unoxidized deposits (October Jinx and Viking) that are 350 ft. to 500 ft. deep and, based on historic depth-to-groundwater measurements (Cohan, 1984), are believed to lie below the water table. Mineralization is hosted in three sands of the lower Chilson member of the Lakota formation. Historical UC resources ("UC Mining Reserves") were calculated using internal UC protocol for underground mining. Drill patterns were on 100 ft. and 50 ft. centers. Measured resources of deposits drilled on 50 ft. centers were calculated using the manually calculated Polygonal Block Method. Measured resources on 100 ft. drill spacing were computed using a 300 tons per foot estimate per ore intercept. Indicated resources based on 100 ft. drill spacing were derived by subtracting the measured resources from the total resources calculated using the standard formula, which relates the ratio of ore holes to total holes within the volume of the area of equally spaced drilling (Pinnick, 1982). Resources were calculated using a 0.06% U3O8 cut-off grade and a grade X thickness (GT) cut-off of 0.30. Dilution was also incorporated due to minimum underground mining widths and grade distribution (Pinnick, 1982).
Underground Mining Resources (historical, non-43-101 compliant)
Mine Unit

 

Tons

%U3O8 

Lbs. U3O8

October Jinx

Measured

615,700

0.133

1,187,400

 

Indicated

218,000

0.133

453,000

Viking

Measured

166,000

0.101

336,000

Total (M+I) Resources (Lbs. U3O8)

 

1,977,000
UC drilling delineated at least eight small, conventional open-pit mining (oxidized) deposits in the Fall River and Lakota formations. Drill patterns were on 50 ft. centers, and measured resources were calculated for open pit mining at a 0.04 % U3O8 cut-off and a minimum of 0.08 GT (Pinnick, 1982).
Open Pit Mining Resources (historical, non-43-101 compliant)
Mine Units Combined                

Tons 

%U3O8

Lbs. U3O8

Long Mountain (6 units)

323,800

0.062

402,990

Fox River (2 units)

 

 

 

Total Measured Resource (Lbs. U3O8)

 

402,990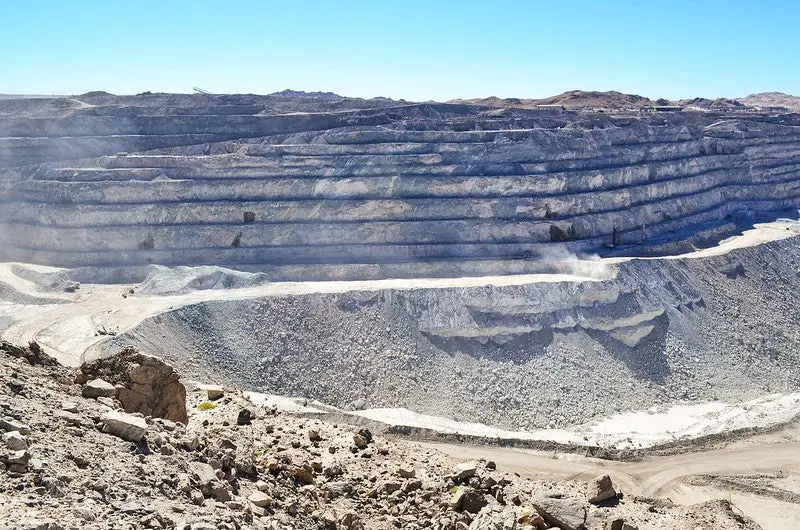 Pegasus currently holds five Uranium properties located northeast of the prolific Athabasca Basin of northern Saskatchewan: 
The Wollaston Northeast Property: located about 45 km northeast of the Eagle Point Uranium Mine;
The Bentley Lake Property: is located approximately 35 km northeast of the edge of the Athabasca Basin.
The Mozzie Lake Property consists of two claim blocks situated approximately 25 and 40  km northeast of the edge of the Athabasca Basin.
147 lode mining claims located on lands managed by the United States Forest Service in Fall River County, South Dakota. 
Share Structure/Fundamentals
About the share structure, the company has 90.5M shares outstanding for 123.3M shares fully diluted. This number is average for mining companies, and they usually need to raise cash through private placements. The company also has 9M options for a weighted average exercise price of $0.05 and 23.8M warrants for $0.08.
The company reported on April 28th its earnings for the nine months ended February 28th, 2022. PEGA announced it had $2.4M in total assets for only $514k in total liabilities. Compared to their last earnings, the company informed they had less cash, passing from $138k to $10k. Besides, the company has more than $500k worth of marketable securities: the company held 104,000 common shares of Imagine Lithium Inc., valued at $13,000, and 816,993 common shares of Trillium Gold Mines Inc., valued at $404,412. The valuation of the remaining shares resulted in an unrealized loss of $145,240 (2021 – $50,386) during the period ended February 28, 2022.
Currently, the stock is traded at $0.075 for a tiny $8M market cap.
The stock underwent a downtrend after reaching a 52-weeks high of $0.11 during the last uptrend. Its 52-weeks low is $0.035. According to the chart data, we could go from a downtrend to an uptrend movement. Its Simple MA (20) and Simple MA (200) are at $0.06. The stock is neither overbought nor oversold territory. Its RSI data (61) is between 30 (oversold) and 70 (overbought). We could witness broad fluctuations. With the Bollinger bands, we can determine the stock price could currently fluctuate between $0.04 to $0.075. The stock will need some time to consolidate.
The volume considerably decreased with only more than 200k shares traded on the 10-days/2O-days/30-days ADV vs. 340k shares traded for the 3-months ADV.
Pegasus Resources (PEGA.V) continues expanding as it commences permitting at Chord Project in South Dakota. The company's market cap is still shallow when we know all the potential of nuclear energy. The stock is still facing the general market downtrend and grants investors more accumulation time. This is a great long-term play and deserves to be at least on your watchlist.
This article solely expresses the opinion of the writer which might be disagreeing with the other writers of Money,eh?. Moreover, the writer is not involved in PEGA, and does not own shares of the Company.
PEGA.V PEGA.V PEGA.V PEGA.V PEGA.V PEGA.V PEGA.V PEGA.V PEGA.V PEGA.V PEGA.V PEGA.V PEGA.V PEGA.V PEGA.V PEGA.V