A Calgary, Alberta-established company in 2019, Neo Financial has now become one of Canada's leading banking solutions. It was founded by Andrew Chau, Jeff Adamson, and Kris Read to break out from your traditional banking procedures. Since its inception, Neo Financial has now become a highly sought-after digital alternative for Canadian finances. With its offerings of no-annual-fee credit cards and high-interest-paying savings account towards balances, Neo Financial is Canada's 'rewarding community that makes you richer," – says on their website. So now, let's go ahead and review this digital finance option and see whether or not it's the one for you, too.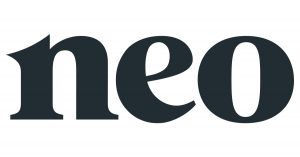 What does Neo Financial offer?
Neo Financial is the first bank of its kind to offer a high-interest savings account and unsecured & secured cashback credit card with amazing rewards.

Neo Financial Unsecured Cashback Rewards Credit Card
This is the original card offering from Neo; it is a no-fee card that anyone can use. There are no minimum balance requirements, and you have access to the same rewards as everyone else.
This unsecured card is an excellent option for those looking to build their credit and earn the above rewards at the same time!
Neo Financial Secured Cashback Rewards Mastercard Credit Card
This is similar to the unsecured card but requires a minimum commitment of $50 in a "security balance" held with Neo Financial. This gives access to the Neo secured Mastercard, giving you rewards. Neo states the cashback rate is an average of 5%
This credit card has a guaranteed cashback of 1% and no annual fee. In addition, Neo has built an extensive network of partners; you can earn up to 6% cashback while shopping with these partners. Making it one of the best Canadian cash-back credit cards.
The card is free, but you can also pay a monthly fee to access a greater tier of rewards.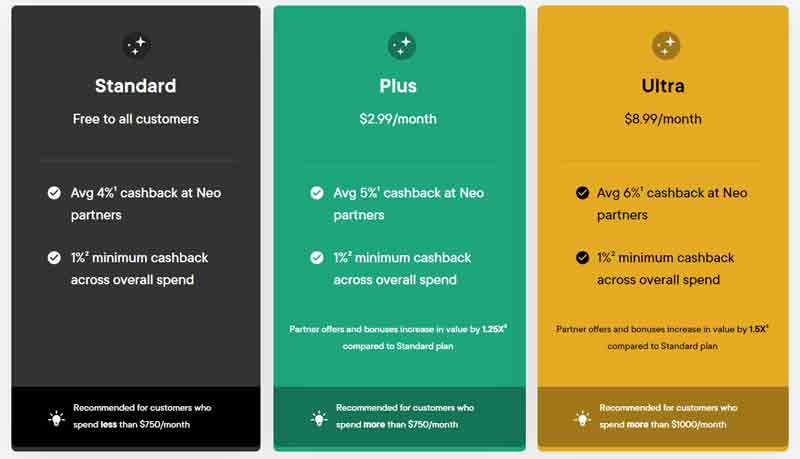 Not only that, they are sweetening the deal with up to 15% off your first purchase at some of their partners with your Neo card.
There is also a convenient app to track your offers, spending and rewards – we will discuss this in greater detail below.
Neo Money – High-Interest Savings Account
Tied together with the credit card is the Neo Money account.
Receive a standard, non-introductory interest rate of 1.3% (much more than your average bank!)
The Neo Money account is provided by Concentra Bank, a CDIC member institution, and is eligible for CDIC deposit protection.
Deposits held in Neo Savings accounts are combined with eligible deposits held at Concentra Bank, for up to $100,000 of deposit protection, per category, per depositor.
You can learn more about the Neo Money High-Interest account here.
Now, let's discuss Neo Financial, its credit card and rewards in more detail.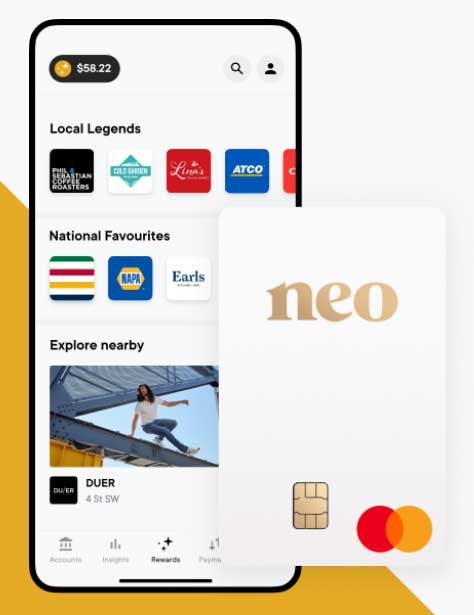 You can check out Neo's credit card offerings here as well before you read through the details;
Let's Start with Fees
The first thing we note about in any financial institution and the likes are the fees that go along with it. Here are some of the fees that Neo Financial has for you:
Domestic Fees
Pros:
No monthly fees*
It doesn't require a certain minimum balance*
No incurrence of any inactivity fees*
Free for your first card, including delivery and all other replacements
Supports free Interac e-Transfers, both receiving and sending, to and from all other Canadian banks
*For regular accounts
Neo has to option of paid monthly subscriptions to increase your cashback rates and other rewards.
Cons:
Doesn't have ATM withdrawals
Getting cash from your Neo account is by transferring to another bank account then withdrawing from an ATM.
It also works for purchase cash backs, with the need to ask for a cash advance every time.
Cash advances right away begin costing around 23-27% interest against the total amount withdrawn.
Credit card replacements cost $29, compared to other banks having them for free.
Neo Financial has its fair share of ups and downs in domestic fees and how that system works out. So, for that, we give it a score of seven out of ten (7/10).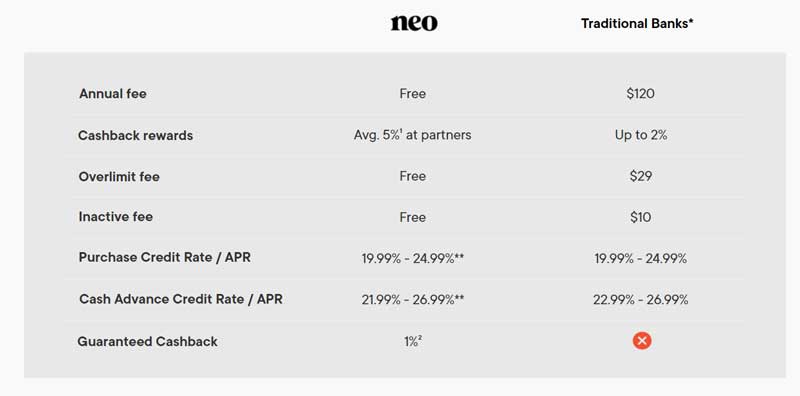 International Fees
Pros:
Rather than Neo Financial's fault, it's 2.5% foreign spending and foreign exchange incurrence fee is more of an industry problem, with other financial institutions such as Motusbank and Tangerine having the same fees charge up at 3.0%
Cards are accepted anywhere internationally that takes Mastercard
Even when abroad, it allows holders for continuous cashback earning on any purchase instantly
Cons:
Cannot perform ATM withdrawals abroad compared to most online banks
Not the card to look forward to if you want one exclusively for foreign spending, even though Neo Financial's cards are the most complete options out there
Given its digital nature, not providing ATM withdrawals can be a great deal breaker. With that said, Neo Financial's international fees get a score of six out of ten (6/10).
Is it User-friendly or Not?
The next factor to consider is its usability and friendly enough for any user to easily use in terms of the cards and services that Neo Financial offers. Let's dive back in:
Interface
Pros:
Real-time tracks all your cashback earnings and purchases
Provides you with the option of getting notified after every transaction
Freeze your card immediately when you notice suspicious activities
Cons:
Currently doesn't allow users to set their spending and withdrawal limits
It doesn't have the option in tracking online subscriptions
Still working on adding additional withdrawal limits and tracking tools
Because it still has a few kinks to work on as of now, we can only give Neo Financial's interface a generous six-out-of-ten score (6/10).
Everyday Usage
Pros:
Credit cards are pairable with Apple Pay and Google Pay, meaning more ease of use
It keeps budget control easier because of its real-time spending notifications feature
Users can ultimately see their money's worth by receiving real-time notifications
With no cons in Everyday Usage, we can give Neo Financial a high score of eight out of ten (8/10).
International Usability
Pros:
Still accumulate points internationally from limited options
Cons:
Since it cannot perform locally in Canada when it comes to ATM withdrawals, it also cannot make ATM withdrawals internationally
When abroad, getting cash using this card is nearly impossible unless you find stores that let you have the local currency in the form of cashback after purchases
Not recommended for foreign spending because of its high fees
Performs poorly in terms of overall usability when outside Canada
The cons outweigh the cons on an international scale, so we'll give Neo Financial a neutral score of five out of ten (5/10).
Mobile App
Pros:
Toggle on and off both your recurring local and foreign payments using the app, which two others, including Neo Financial, offer to Canadians
Ranks 4th among the highest-ranking mobile apps out of the Canadian online banks
The signup process takes no more than 10 minutes to complete
Garnered total scores of 4.2/5 on Apple App Store and 3.7/5 on Google Playstore, respectively
Although Neo Financial still has a few marks missed on popular play store scores, with its solid performance in this category, we give it its first perfect score (10/10).
Savings and Premium Benefits
Aside from associated fees and usability options and limitations, Neo Financial also offers Savings accounts and premium benefits to those who can take advantage of what they offer. Here is a glimpse of what they offer in this category:
Pros:
It provides all three (3) reward options most users always look for – cashback, partner discounts, and interest rates
Cashback can increase with monthly memberships
All users are automatically part of the Essential Plan – free monthly, with a 4% cashback average* at partner retailers.
Also has the Plus plan – $2.99 monthly, with an average 5%* cashback at partner retailers plus 0.5% cashback at non-partner retailers.
Finally, has the Ultra plan – $9.99 per month, averaging 6% cashback at partner retailers and 1% cashback at non-partners
Partner discounts are more dependent on where a user lives
Makes partnerships up in a state-by-state scenario: some states might have some offers, some might not
Using the Neo app, discounts can soar as high as 15% for most offers on the average*
Automatically gives all its users a 1.3% base interest rate, calculated daily and paid monthly – making Neo's interest rate offer the highest non-promotional interest rate out there.
*based on available offers and varies per offer and partner.
Another solid category for Neo Financial, "Savings" is worthy of another perfect score (10/10).
Serving Customer Support
If not an essential aspect of any business, let alone an online digital banking alternative, it is good, functional, and responsive customer service support. Let's face it – this department handles concerns that can make or break a customer into staying or leaving the company. We've listed down how Neo Financial fairs out in this category:
 Pros:
Among the few that aces the customer support portion mainly thanks to their offerings on all support channels
Very responsive to customer concerns
Support chat is always available and ready to answer – quick, informed, and thoughtful
Although it took a bit longer in picking up, once they did, phone lines (1-855-636-2265) were also relatively quick
Email support (support@neofinancial.com) surprisingly responds shorter than expected – 4 hours after – with questions answered thoroughly
For sure, one of the banks with the fastest service and response and most helpful support out there. This fantastic feat merits Neo Financial another perfect score (10/10).
Security and Safety Regulation
            When we deal with banks and financial institutions, we only want the utmost safety and security in terms of how we trust our finances with these companies. Let's see how Neo Financial performs in this aspect:
Pros:
Considered the best-performing online bank in terms of security and regulation
Partnered with CDIC-regulated institution, Concentra Bank, making all eligible deposits have the same insurance – up to $100,000
Offers unique features for users to freeze or unfreeze their cards anytime, anywhere
Easily reset PINs from the Neo app.
Users can set up biometric authentication for signing in, making everything quicker and safer.
Only performs soft credit checks, meaning opening Neo accounts doesn't affect any user's credit score.
Need we say more? Tens, tens, tens across the security and safety board (10/10).
See how Neo Financial compares to EQ Bank.
Additional Features
Not necessarily a primary requirement, but additional features attract more crowds than those who don't have any. So, with already a solid streak of perfect scores for Neo Financial so far, can they again fair in this one? Let's check:
Pros:
It offers all the basics that come with chequing accounts nowadays – Direct Deposits, overdrafts, and an unlimited referral program, so refer all you want.
Neo's secured card is the fastest way to build credit in Canada.
Cons:
Its overdraft doesn't have overdraft protection, meaning once overdraft happens, interest immediately starts racking up at about 20% to 25%
The referral program features a $50 gift each (Until March 31st, 2022) for the referrer and the referral.
Missing features such as trade or invest abilities right from accounts (although not many banks have this option, to begin with), and no in-app network ATM finder (non-essential because it lacks an ATM network)
With this, Neo Financial loses its winning streak with a measly five-out-of-ten score (5/10).
The End Game: Why Choose Neo Financial?
Neo Financial's scores earlier, without a doubt, makes them one of the best banks in Canada, period. Starting with the strong foundation its credit card possesses, strengthened by a 1.3% interest rate and impressive cashback rewards. With everything said, Neo Financial scores impressively across the board, even with some missing and needs-improving portions stated earlier. Worthy of its tagline – 'the future of finance,' Neo Financial is truly the best online bank in Canada. Now it's time for you to experience for yourself what makes Neo Financial one of the greatest and prove yourself everything you've read here today.
Bonus Offer for Money, Eh? readers: Get 15% off your first purchase from Neo partners and earn $50 when you refer your friends!