Neo Financial is no newbie in the financial scene inside Canadian borders. Established in 2019, Neo Financial has a dedication towards financial banking advancements. Their mission is very straightforward: to use banking technology in simplifying and providing a better financial experience for Canadians.
Partnered with some of the most prominent Canadian financial institutions, such MasterCard, Concentra, and ATB, Neo Financial has only begun making this dream of theirs start happening. Having two (3) strong products now: the Neo Unsecured & Secured MasterCards, Canada's cashback credit cards give you a 15% off bonus* by simply signing up, and the Neo Money Account, a high-interest spending account. So let's dive into the waters of Neo Financial Savings Account and see how it can make or break your financial savings moving forward.
*15% off your first purchase at Neo's participating partners.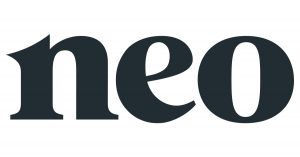 Financial Lifesaver: Neo Money Account
Nowadays, knowing where to place your money's worth can be a task too taxing all on its own. But no matter how challenging this financial feat maybe, it's very doable. So when I search for a haven of economic stability in earning more towards your savings account while altogether avoiding all fees possible, then Neo Financial Savings Account (Neo Money) might be the one for you.
Key Features
Easy Account Sign-up and Opening Process: Sit back and relax as you get all things done in the palm of your hands. A few clicks from your mobile phone, et voila!
No Monthly Fee Online Banking: Carry out and breeze through your daily banking needs that include convenient Interac e-transfers, smooth bill payments, and so much more – all without the burden of having fees.
Competitive Rates: Neo Financial's 1.30% competitive rate is among the highest Canadian savings rates available nowadays, compared with other leading Canadian online banks such as EQ Bank.
No Minimum Deposits: No need to start big – get started even with little money as much as you like.
Broader Availability: Neo Savings and its cashback credit card are available across the Canadian borders, except in Quebec.
Deposit Protection: CDIC-guaranteed, your deposit is in safe financial hands
Efficient Limit: With a $10,000-Interac e-Transfer limit, send as much as you possibly can.
Easy spending: Use your free Neo Financial credit card for everyday purchases linked with your savings account.
Associated Fees
Using or operating your Neo Savings account has never been this easy. First, save yourself from the stress and hassle of those pesky monthly fees. Additionally, send Interac e-Transfers, make bills payments, and transfer from bank-to-bank transfers – all free of charge.
Only get a fee for a $5-bank charge for a printed version of your monthly statements or other documents whenever you need them. Always check for your fee schedule.
Opening Your Neo Money Account
Coming soon to Quebec, the Neo Savings account is available anywhere in Canada. Open your Neo Financial account with a simple download of its mobile app. Then, have the freedom to choose a credit card with your savings account: the Neo Unsecured Mastercard, the Secured Mastercard, or the Neo Savings account solely. Be ready with your government-issued ID, then take a selfie together with it. And like any other financial transaction, you will need to satisfy all basic requirements for you to open a Canadian account, including:
Being a citizen or resident of Canada
Having your SIN or social insurance number
Must be at the legal age of 18 years or older (or your province's age of majority)
For any queries, contact Neo Financial through their phone lines at 1-855-636-2265 or reach them through their email address at support@neofinancial.com. Their support team is ready to respond and available every Monday to Friday between 9 am and 5 pm (MT).
Interested? Visit Neo's Website Today to Open Your Account!
Neo Financial's Trusty Mobile Apps
Crucial in your saving account opening, Neo Financial makes things easier for you with the help of their mobile apps. This bank provides mobile apps both for iOS and Android devices. Get jumpstarted by downloading one of their apps at the Apple App Store or Google Playstore. Although online banking is still in progress, do all your banking needs within the app. Explore its capabilities with a tap of a screen or a click of a button.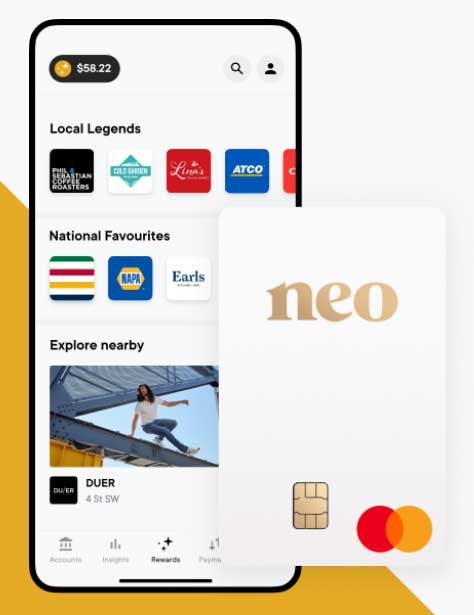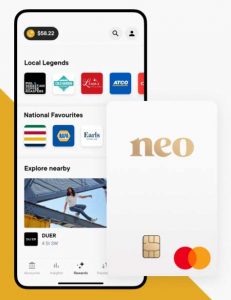 Neo Financial Savings Account – Is It Safe?
Without a doubt, the answer is Yes.
Providing you with sturdy financial security, Neo Financial savings partners with Concentra Bank, which means all your deposits are held at and go through the bank. Concentra Bank is a certified CDIC member, providing service to its more than five (5) million credit union members across the corners of Canada.
All deposits on your Neo Financial account plus all other transactions are administered and held at Concentra directly, ensuring your account is also of up to $100,000. Visit CDIC online or physically to learn more about how they work and have helpful strategies in maximizing your deposit protection.
Against All Odds: Neo Financial Savings Account vs. Competitors
Now that we know the basics let us determine how Neo Financial stack up against its competitors in the online banking scene.
If you're looking for only the highest possible interest rate, Neo Financial provides a very competitive rate offering at 1.3%, combined with all its features. However, other banks have better rates with fewer perks. One of its counterparts is Saven Financial, a newly-established online bank introduced in January 2021. It has a 1.35% high-interest savings account. Another one is the 1.25% interest rate offered by Canadian Tire Bank. Being around a bit longer, Motive Financial has the savings interest competitive at 1.25%, with a few fee issues with Interac e-transfer charges to worry about later on. Also, get a 2.10% rate as a promotional offer by Tangerine within your first five (5) months, then 0.10% afterward.
Neo Money Account – Things to Keep in Mind
With a basic high-interest savings account that has no monthly fees, Neo Financial is the perfect choice when starting. As it progresses as a financial institution, you will indeed add more features in the future as it builds its economic foundations even more.
In the meantime, here are some essential things about the account you should look out for:
Limited Presence: Being a strictly mobile-only platform, internet banking with Neo Financial is currently unavailable. Do all your transactions using their mobile app, free for download.
Paperless: Since it's still on its digital presence, no paper cheques or mobile cheque deposits are yet available to its users. Visit their website regularly to check for this feature that's coming soon.
No Debit, Credit Only: The cashback credit card is available to use your funds free of charge – cash withdrawal is a fee (transfers are free).
Others: (1) No Registered Accounts, (2) Not available for Quebec residents yet
Takeaways: Neo Financial Savings Account (Neo Money) Review
This Neo Financial savings account review is mainly positive as it leans towards more on its good side. Since the bank is new and still in its infancy, let hope for only the best as it rolls out more of its features patiently and gradually. Get a basic HISA without all the hassles and extra features with Neo Financial. This bank may be worth your while, especially when cashback credit cards are also the thing for you.
Also Read:
Best Savings Accounts in Canada